Browse All Films
Browse Egyptian Grand Opening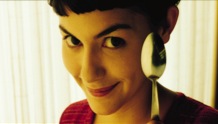 October 3
France | 2001 | 122 Minutes | Jean-Pierre Jeunet
One of the longest running film in the Egyptian's history (19 weeks!), Jean-Pierre Jeunet's delightful romance centers around the eccentric and lovable Amélie Poulain, a character who stole hearts around the world and made actress Audrey Tautou a star.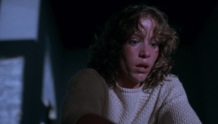 October 4
USA | 1984 | 99 Minutes | Joel Coen, Ethan Coen
Joel and Ethan Coen burst onto cinema screens with this critically acclaimed blend of chilling suspense and offbeat humor inspired by classic film noir. A word-of-mouth hit, Blood Simple premiered at SIFF in 1984 and became one of the Egyptian's all-time biggest hit films.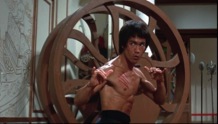 October 3
Hong Kong | 1973 | 122 Minutes | Bruce Lee
The immortal Bruce Lee's Enter the Dragon is considered the gold standard for martial arts cinema, and made Lee an international star. Unfortunately, the actor died just six days before the film premiered. Celebrate this iconic Seattlite at this Special Bruce Lee Day screening co-presented by Wing Luke Museum.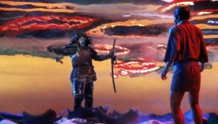 October 5
Japan | 1980 | 180 Minutes | Akira Kurosawa
The first feature to play at the new Capitol Hill location of the Egyptian theater upon opening in 1980, this Akira Kurosawa fan favorite was also winner of the Palm D'Or at the Cannes Film Festival. Set in 16th century feudal Japan, the director's return to the samurai genre is stunningly colorful and huge in scope.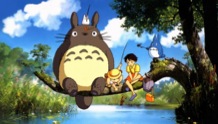 October 4 - 5, 2014
Japan | 1988 | 86 Minutes | Hayao Miyazaki
One of the most endearing and internationally renowned children films of all time, Hayao Miyazaki's animated tale follows two girls who discover that the nearby forest is home to a family of Totoros, gentle but powerful creatures who live in a huge and ancient camphor tree and are seen only by children. English language version.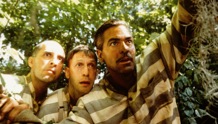 October 4
USA | 2000 | 106 Minutes | Joel Coen, Ethan Coen
Of all the Coen Brothers films that have been featured at the Egyptian over the years (which is almost all of them), their biggest opening week came with this strikingly original, hilariously funny, and Homer-inspired musical journey through the Depression-era South.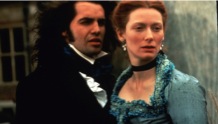 October 5
United Kingdom | 1992 | 94 Minutes | Sally Potter
One of the most audacious films of the New Queer Cinema of the 1990's, Sally Potter's groundbreaking film features Tilda Swinton in a gender-bending role as a young Renaissance man who transforms into a modern woman over the course of 400 years.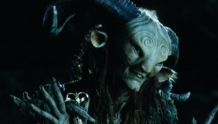 October 3
Spain | 2006 | 118 Minutes | Guillermo del Toro
After a pair of breakout Hollywood films, director Guillermo del Toro returned to his roots for this multi-Academy Award winning phantasmagoric fairy tale set against the postwar repression of Franco's Spain.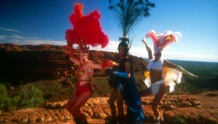 October 5
Australia | 1994 | 104 Minutes | Stephan Elliot
Celebrate the 20th Anniversary of this Golden Space Needle winning hit Australian drag-queen comedy featuring up-and-coming stars Hugo Weaving and Guy Pearce, along with the already beloved Terence Stamp.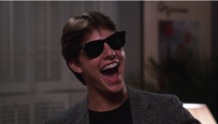 October 4
USA | 1983 | 99 Minutes | Paul Brickman
One of the defining films of the 1980s–which played for a whopping 20 weeks at the Egyptian–was this dark social satire masquerading as a teen sex comedy. It also made a young up-and-comer named Tom Cruise into a household name.