Vouchers
SIFF Member, Volunteer, and other SIFF Cinema complimentary screening vouchers may be used for the films listed on this page. 3D features and special engagements require double vouchers, meaning two (2) vouchers per ticket. Please see individual listings for more details, including screening dates and times.
Complimentary screening vouchers may be exchanged in person at the SIFF Cinema Box Offices for tickets.
Note: Seattle International Film Festival vouchers are not valid for SIFF Cinema programming.
---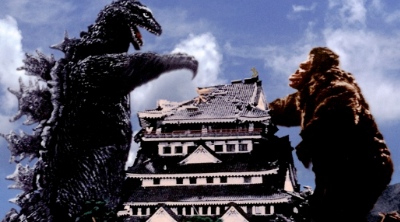 May 4
Japan | 1962 | 91 Minutes
The two mightiest monsters of all time! As the Mighty Kong escapes from his island of magical berries(!), a submarine crew in deep ocean release Godzilla from his icy lair. They clash in a brawl that goes from Tokyo to the top of Mt. Fiji. Made more for kids than horror fans, this is also the first film to feature either iconic monster in glorious color.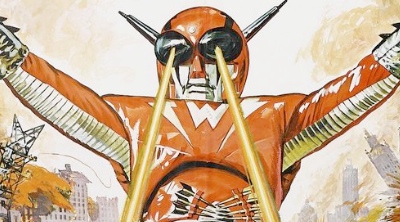 May 7
Hong Kong | 1975 | 90 Minutes
35mm Archival Print! The Shaw Brothers entered the kaiju battleground with this story of a bionic kung fu artist who battles the nefarious Queen Dragon Mom and her army of monsters by growing to enormous size and shooting them with his spring-loaded fists. Joyfully, willfully, and insanely absurd, critic Roger Ebert says, "When they stop making movies like Infra-Man, a little light will go out of the world."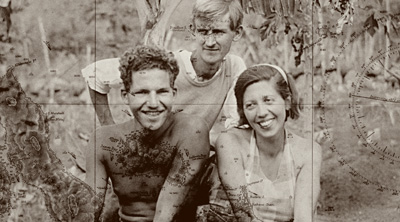 Now Playing
USA | 2013 | 120 minutes
Darwin meets Hitchcock in this true-crime tale of a 1930s murder mystery that is as strange and alluring as the famous archipelago itself, a gripping parable of Robinson Crusoe adventure and utopian dreams gone awry.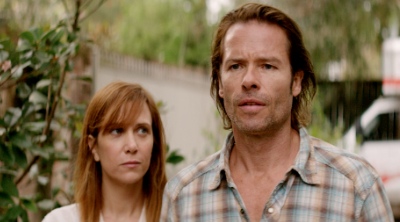 May 2 - 9, 2014
USA | 2014 | 101 Minutes
Kristen Wiig stars in this romantic drama from director Liza Johnson (Return) that follows an introverted caretaker who becomes the butt of a cruel practical joke when her teenaged charge fabricates a series of love letters. With Guy Pearce, Nick Nolte, and Hailee Steinfeld.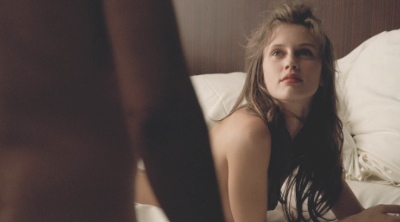 May 9 - 14, 2014
France | 2013 | 95 Minutes
Acclaimed director François Ozon (Swimming Pool, 8 Women) helms this erotic tale of sexual awakening. Nominated for two 2014 César Awards for lead actresses Géraldine Pailhas and Marine Vacth.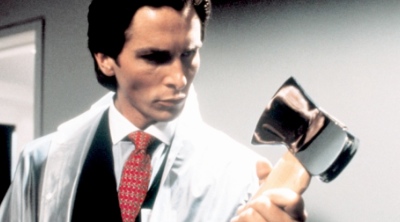 April 19, 2014
Discussing the film American Psycho
USA | 2000 | 102 Minutes
Screenwriter Guinevere Turner joins us in person for a special Film Craft Commentary to discuss the intricacies of adapting Bret Easton Ellis' controversial novel "American Psycho" for the big screen.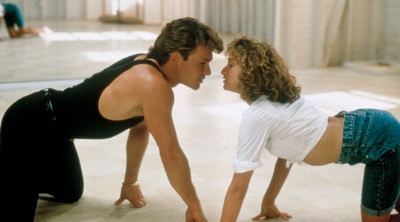 April 20, 2014
USA | 1987 | 100 Minutes
In this beloved, music-tinged romance, teenager Frances "Baby" Houseman (Jennifer Grey), on vacation with her family at a Catskills resort, catches the eye of Johnny (Patrick Swyaze), the bad-boy dance instructor. They begin private lessons, have the time of their life, and show everyone how to do the lift during a sizzling talent show finale, proving that nobody puts Baby in a corner.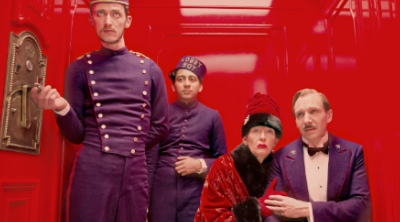 Now Playing
USA | 2014 | 99 Minutes
The latest cinematic treat from director Wes Anderson, which opened the Berlin Film Festival to rave reviews, is a delightful and dapper comedy that follows the exploits of Gustave H. (Ralph Fiennes), the beloved concierge at the famous Grand Budapest Hotel, and lobby boy Zero Moustafa, his most trusted companion.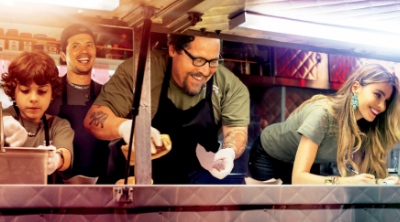 May 7
NYFC presentation, with broadcast of Q&A with Jon Favreau
USA | 2014 | 115 Minutes
New York Film Critics Series presents a sneak preview of this foodie delight from director John Favreau about a chef who opens a food truck that reignites his passion. Followed by a broadcast of the Q&A with Favreau, moderated by film critic Peter Travers.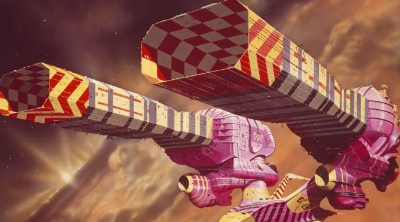 May 2 - 14, 2014
USA | 2014 | 88 Minutes
In 1975, visionary director Alejandro Jodorowsky (El Topo, The Holy Mountain) began work on an epic adaptation of Frank Herbert's sci-fi novel "Dune" with a group of collaborators that included Pink Floyd, HR Giger, Salvador Dali, and Orson Welles. It would become 'The Greatest Movie Never Made.'