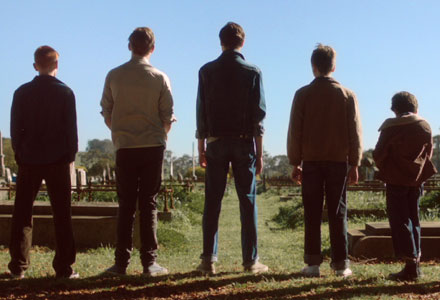 Down Under
September 1, 2014
49 minutes
Mates and sheilas - ladies and gents making their way in Australia.
Packaged Films

Thanks for the Ride
d. Tenika Smith | Australia | 17min.
An apathetic hearse driver unwillingly embarks on a journey to the coast with a troubled stranger.

In Autumn
d. Rosanna Scarcella | Australia | 15min.
This story of four Australian's making an effort to drastically alter their lives is a testament to the power of love and the desire for a connection.

A Great Man
d. Joshua Dawson | Australia | 17min.
Ry is eclipsed by the shadow of his charismatic, daredevil best friend Dusty and the memory of his Vietnam War hero brother. He must overcome his greatest fears to escape the confines of his small.