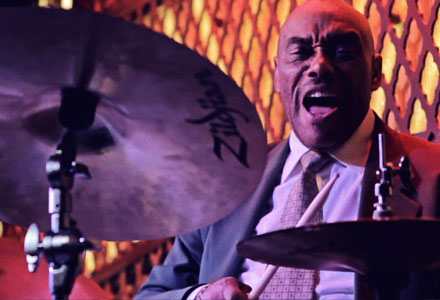 Face the Music
August 30, 2014
53 minutes
The music and the musicians who make it tell us these stories.
Packaged Films

The Boombox Project
d. Paul Stone | USA | 11min.
On the heels of the graffiti renaissance comes a vibrant look at an old-school icon that figured prominently in the hip-hop, rock & roll, and punk movements of the 1970s and 80s.

Moving Out
d. Sean McCarthy | USA | 5min.
A young woman stuck in her own head recalls past failed romances while a mysterious new friend helps lead her to the one who will capture her heart.

Flower Shop
d. Philip Knowlton | USA | 19min.
Flower Shop tells the story of prolific drummer Phil Young, who puts his music career on hold to fight for the legacy of his family's third generation business.

Flor de Toloache
d. Jenny Schweitzer | USA | 4min.
A group of women daringly challenge gender social norms as an all-female mariachi band.

Flamingo
d. Carl Zitelmann | Venezuela | 6min.
A surreal animated musical about depression and finding happiness again.

Love in the Time of Advertising
d. Matt Berenty, David Bokser | USA | 8min.
A young man living inside of a billboard, charged with updating the advertisements. When a tear in the sign reveals a beautiful young lady living across the highway, he falls instantly in love.