New York Film Critics Series Monthly
Monthly | This nation-wide premiere screening series gives you "first look" at some of the best new independent films, along with up close and personal discussions with major movie stars, producers, writers and directors.
Moderated by film critic Peter Travers (Rolling Stone), each screening features Q&A's with filmmakers and actors recorded before a live audience in New York City and presented in an exclusive in-theatres-only broadcast. Past highlights have included Alexander Payne's Nebraska with Bruce Dern and director David O. Russel with American Hustle.
---
No programs currently scheduled. Check back for Feb & Mar screenings to be announced.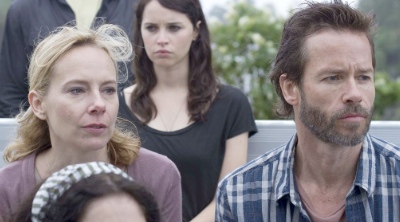 The director and star of Like Crazy reunite for this passionate ensemble drama of family dysfunction that follows a teacher (Guy Pierce) who finds his long suppressed desires reignited by a talented exchange student (Felicity Jones).