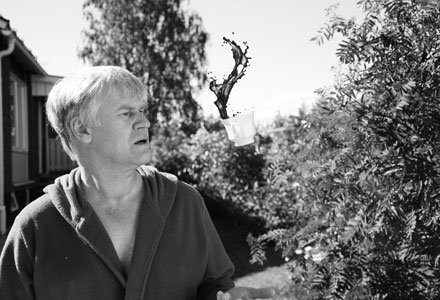 Films4Adults 3
September 1, 2014
86 minutes
Unsettling, bizarre, occasionally just an adventure. Not for the whole family, some adult content.
Packaged Films

The Man Who Knew a Lot
d. Alice Vial | France | 20min.
Mister Beranger works in big furniture store. His life seems perfectly settled, until one day he gets promoted to the mysterious thirteenth floor...

Deadbeat
d. Danielle Morgan | USA | 12min.
Nina's relationship with her boyfriend is draining, They have been together since highschool and he hasn't changed at all. She wants to move on, but the problem is: how do you break up with a vampire?

Syndromeda
d. Patrik Eklund | Sweden | 22min.
In this dry, stylish, and offbeat sci-fi noir from Sweden, a man must process an inexplicable incident and convince others in his town that he was abducted by aliens.

The Fall
d. Kristof Hoornaert | Belgium | 16min.
A vacationing couple's life is changed forever after unexpectedly taking a wrong, fatal turn in a forest.

We Wanted More
d. Stephen Dunn | Canada | 16min.
When a singer who loses her voice on the precipice of her first world tour, she considers the sacrifices a young artist makes for her career.