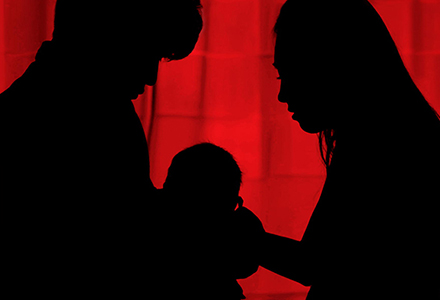 Love Child
July 23, 2014
75 min | Valerie Veatch
It's no secret that video games can be addictive. But deadly? In 2010, a South Korean couple were tried for their infant daughter's death - allegedly due to negligence while playing an online fantasy game to the point of total obsession. Director Valerie Veatch and Executive Producer John Legere in attendance.
Admission is FREE. Click here for tickets.
---
Love Child explores the growing issue of internet addiction through the story of a couple tried in South Korea for the negligent death of their infant daughter due to their obsessive online gaming. Director Valerie Veatch (HBO's "Me @the Zoo") skillfully weaves a tale of personal tragedy together with social commentary, shining a light on how new technology can have unforeseen and dire consequences. The film documents the first trial for internet addiction and the subsequent ruling that set a global precedent in a world where the line between real life and virtual reality can blur. An official selection of the 2014 Sundance Film Festival, the documentary is executive produced by John Legere, CEO of T-Mobile.
Sponsored by HBO.
Director:
Valerie Veatch
Principal Cast:
Caitlin Mehner, Alexis Rhee
Running Time:
75 min
Producer:
Produced by Valerie Veatch and David Foox; executive producers, John Legere, Christina Legere, Elizabeth Legere, and Andrew Teng; producers, Daniel B. Levin, Danny Kim, and Minji Kim.
Screenplay:
Valerie Veatch
Cinematographers:
Daniel B. Levin
Editors:
Valerie Veatch, Christopher Donlon
Show All