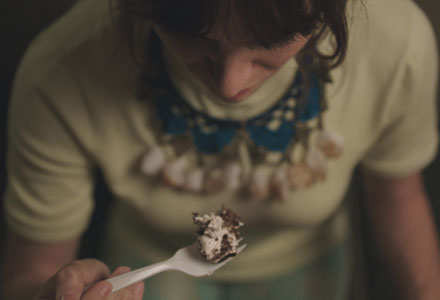 Love... in the Afternoon
August 31, 2014
44 minutes
It's a little different for everyone.
Packaged Films

The Crumb of It
d. T.J. Misny | USA | 15min.
When a stand-up comic begins dating a successful pastry chef, she doggedly attempts to conquer her long-held, irrational phobia of cake.

Listening Is an Act of Love
d. The Rauch Brothers | USA | 23min.
An animated film featuring six stories from 10 years of StoryCorps, where everyday people sit down together to share memories and tackle life's important questions.

Life's a Bitch
d. Francois Jaros | Canada (Québec) | 6min.
Love. Grief. Shock. Denial. A portrait of a break up in five minutes.