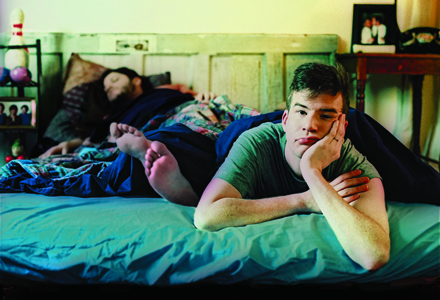 Best of SIFF 2013 Audience Award Winners
Saturday, August 31, 4:30pm | SIFF Film Center
Sunday, September 1, 4:30pm | SIFF Film Center
Monday, September 2, 4:30pm | SIFF Film Center
The audience has spoken! Some of the favorites from SIFF 2013.
d: Bryan Horch USA 2013, 14 min
When a gay couple goes shopping for a new mattress, their sleeping together becomes a hilarious matter of opinion.
d: Edson Shundl Oda Brazil 2013, 6 min
A young mercenary is hired to kill Death.
d: Ayuub Kasasa Mago Rwanda 2012, 7 min
A father learns a valuable lesson from his sons.
Good Karma $1
d: Jason Berger, Amy Laslett USA 2012, 15 min
When you're left with nothing to tell your message, what do you do?
Noodle Fish
d: Jin-man Kim South Korea 2012, 10 min
"To be a grown-up, you've got to get out of the water"-with this advice, a young fish finds himself in increasingly larger ponds.