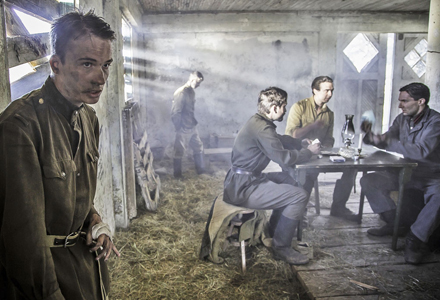 Best of the Northwest
Sunday, September 1, 7:00pm | SIFF Film Center
See the strength of the filmmakers living in your own backyard.
The Next Step
d: Mel Eslyn USA 2013, 7 min
A funny and mysterious meeting between one awkward couple and a peculiar gentleman.
Decimation
d: Wade Jackson USA 2013, 30 min
When 10 Russian soldiers are forced to select which one of them will be executed in the morning, their last traumatic hours will unveil the horrors of war and their dreams of a better life over the horizon.
Yours Truly,
d: Mandy Hubbard USA 2013, 8 min
A love letter to anyone who's ever written to a celebrity.