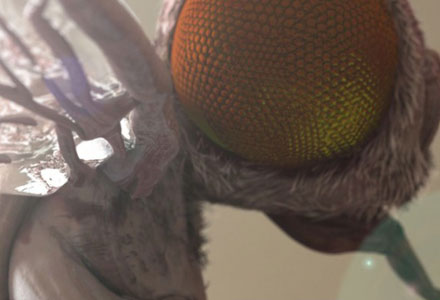 Films4Adults - To the Extreme
Saturday, August 31, 8:00pm | SIFF Film Center
Short films that will astonish, inspire, and potentially unnerve you, but they are guaranteed to amaze. Not for the whole family, some adult content.
Flytopia
d: Saul Freed, Karni Arieli Hungary/United Kingdom 2012, 20 min
During a sweltering summer heat wave, Jonathan enters into a pact with the insect inhabitants of his rural cottage.
The Man with the Golden Brain
d: Joan Chemla France/USA 2012, 16 min
This movie is based on the short story by Alphonse Daudet.
The Curse of Eleanor Crabtree
d: James Cowen Australia 2012, 10 min
The twisted tale of a curious, compassionate woman who longs for true love and to escape the clutches of her bewitching twin sister.
No Rest for the Wicked
d: Ryan Schifrin USA 2011, 17 min
Basil is a street tough brawler while Moebius plays a dashing cat burglar playboy. The partners-in-crime, who work for the mysterious and supernatural Collector, pull a daring heist during an illegal gambling party thrown by an underworld kingpin.
Love Drain
d: Augusto Canani Brazil 2012, 23 min
During a routine sewer inspection a lonely worker has an encounter that marks the beginning of a perplexing relationship.