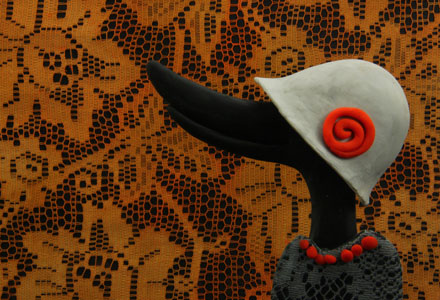 Films4Families 3
Monday, September 2, 12:00pm | SIFF Film Center
Films appropriate for kids and adults alike.
Hop Frog
d: Leonid Shmelkov Russia 2012, 5 min
The antics of a variety of animated creatures are hypnotically delightful.
While You Weren't Looking
d: Jeremy Mackie USA 2012, 11 min
A kid's first adventure starts when mom's not looking.
Great Adventures
d: Gerard Lambkin Australia 2012, 7 min
A sweeping, suburban epic that celebrates the power of imagination and the bond between generations.
Subway Train
d: Garrett Davis USA 2013, 4 min
The music of The Pop Ups gives these animals a fabulous song on their morning train.
Winter Has Come
d: Vassilly Shlychkov Russia 2012, 6 min
A picture of finely woven lace reveals the bright autumn colors of a Russian forest.
SideKick
d: Amrinder Jassar USA 2012, 7 min
Sidekick is a short film about a farmer, Utth, who lives in the middle of no-where. One day he runs out of gas for his truck and there is nobody around to help him. Utth has to figure out an alternative solution to deliver his carrots to the market.