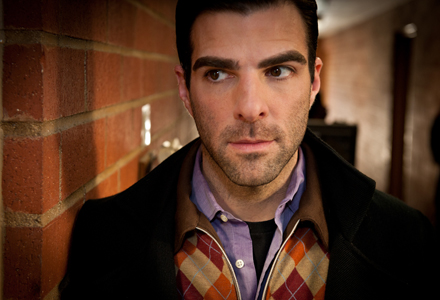 Make Me Laugh
Monday, September 2, 7:00pm | SIFF Film Center
Give your abs a workout.
The Sleepover
d: Chris Cullari USA 2012, 6 min
The town of Derry has a secret, but no one told the new kid; it's gonna be a long night.
Thumb
d: Sarah Gurfield USA 2012, 6 min
After losing a playful 'thumb war' to his date, our hero embarks upon a grueling Rocky-esque training regimen.
Unbearable
d: Laura Emery Canada 2012, 3 min
A disgruntled office worker, Carl Glucose, can 'bear-ly' stand his boring job, until he makes an interesting discovery. But has he bitten off more than he can chew?
Will Sampson (...and the self-perpetuating cycle of unintended abstinence)
d: Matt Roberts United Kingdom 2012, 13 min
Hapless twenty-something Londoner Will Sampson attempts to find true love in the city, with the assistance of his best friend Niall.
Dog Eat Dog
d: Sian Heder USA 2012, 13 min
Oliver is madly in love. The love of his life is behind bars. When he discovers a rival for her affections, desperate times calls for desperate measures.