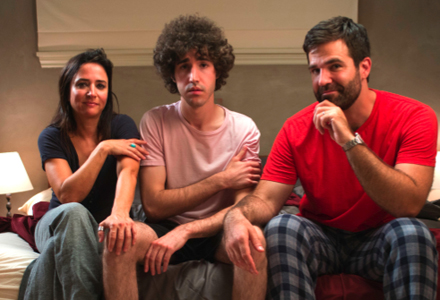 Parental Guidance
Saturday, August 31, 5:30pm | SIFF Film Center
Some kids just make up their own minds.
Buster
d: Martin Werner Denmark 2012, 23 min
Buster is a demanding and frantic child who forces his family and father to seek treatment for his speedy behavior. During treatment conducted by a naturopath the father is taken deeper behind his son's motivations.
Mobile Homes
d: Vladimir de Fontenay USA/France 2012, 14 min
A pregnant woman chooses to escape her bleak existence when she realizes her son might be taken away from her.
Deflated
d: Dustin Shroff USA 2012, 6 min
In the toy aisle, a boy must decide between a deflated green ball and a bright pink one.
F**k the Parents
d: Ethan Kuperberg USA 2012, 10 min
When Max's girlfriend dumps him, he starts dating the next best thing: her parents.