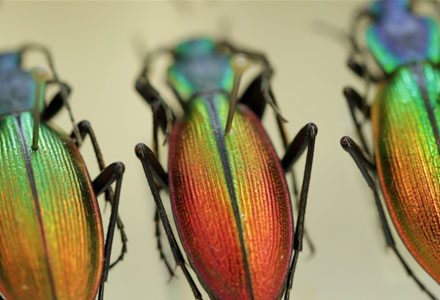 Tales of Science Fact
Saturday, August 31, 7:00pm | SIFF Film Center
Totally real and totally awesome.
Ufologist
d: Ewan McNicol, Anna Sandilands USA 2012, 17 min
Peter Davenport runs the National UFO Reporting Center. As a one-man operation he takes the job very seriously, despite all the prank calls and hoaxes. Now he's looking for his replacement.
Brain Power: From Neurons to Networks
d: Tiffany Shlain USA 2012, 11 min
A mixed animation exploration of the similarities between the human brain and the internet.
Bug People
d: Paul Meyers USA 2012, 15 min
In this playful essay film, the filmmaker investigates our culture's discomfort with all things many-legged.