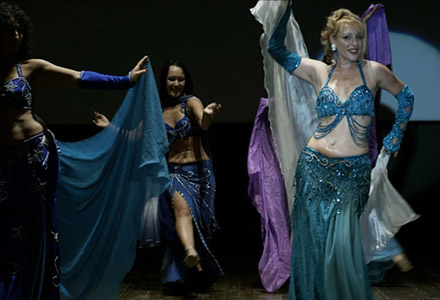 No One is Ever to Blame
Non é mai colpa di nessuno
November 19, 2013
Italy | 2012 | 105 minutes | Andrea Prandstraller
Director Andrea Prandstraller scheduled to attend.
Piero Saggion is 18 years old, lives in Marghera, the industrial area of Venice known for its petrochemical plants, plays rugby, and spends much time running around with his friend Sergio. When an industrial accident happens, changing lines of loyalty and a budding romance force Piero to really look around him.
Venue Change: Moved to SIFF Film Center
Film: $11 | $6 Members
Festival Pass: $100 | $75 Members (includes Opening and Closing Night parties)
Click here to purchase the Cinema Italian Style Pass.
---
When Nestor, an Argentine worker at one of the subcontractors his father's small factory uses, is severely burned at the end of a day's work, Piero's life takes an unexpected turn. Nestor's daughter Mary arrives to care for her father, and Piero will discover love for the first time and find the strength to rebel against the "adult" world made up of lies and compromises. Director Andrea Prandstraller uses his wit and skill to pull the viewer in, to feel the emotions of the characters, and examines how multi-faceted human personality comes into play when conflicts of interest arise, but also of consciousness, vision, and the defense of different points of view, and where honesty can lead to serious consequences for all.
Director:
Andrea Prandstraller
Principal Cast:
Giancarlo Previati, Mirko Artuso, Nicoletta Maragno, Rajeev Badhan, Giacomo Potì, Marco Andreatta, Giulio Canestrelli, Michele Casarin
Country:
Italy
Year:
2012
Running Time:
105 minutes
Screenplay:
Marco Pettenello, Andrea Prandstraller
Cinematographers:
Andrea Treccani
Editors:
Claudio Cormio
Music:
Piccola Bottega Baltazar
Language:
Italian
HasSubTitles:
Yes
International Sales:
The Movie Company
Show All