Now Playing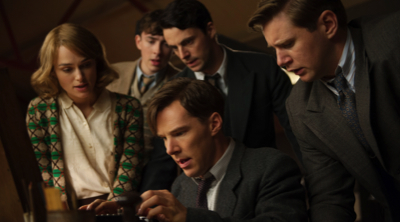 Now Playing
United Kingdom | 2014 | 114 Minutes
2015 Oscar Nominations: Best Picture, Best Actor, Best Supporting Actress, Adapted Screenplay, Director, Film Editing, Original Score, and Production Design. This nail-biting true-life thriller stars Benedict Cumberbatch as the brilliant Cambridge mathematician, cryptanalyst, and computer scientist Alan Turing, who was hailed as a hero for cracking the elusive Enigma code during World War II, then later persecuted and sentenced for being gay.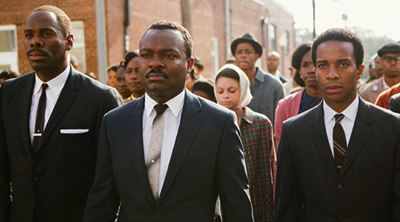 Now Playing
USA | 2014 | 122 Minutes
2015 Oscar Nominations: Best Picture and Original Song. From acclaimed director Ava DuVernay comes the powerful and historic tale of Dr. Martin Luther King, Jr.'s struggle to secure voting rights for all people – a dangerous and terrifying campaign that culminated with the epic march from Selma to Montgomery, Alabama. Mon Jan 19, extra matinee screenings added in celebration of MLK Day!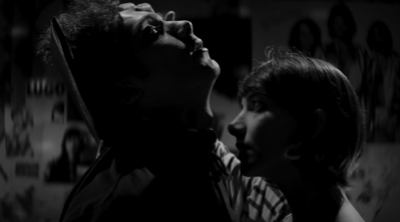 Now Playing
USA | 2014 | 99 Minutes
Film Center through Jan 15 | Uptown starting Jan 16 This utterly original genre mash-up of Spaghetti Western, vampire tale, and Iranian cinema uses gorgeous black-and-white cinematography and a pulsing soundtrack to tell the story of a lonely female bloodsucker living in the ghost town of Bad City. Independent Spirit Award nominee: Best First Feature.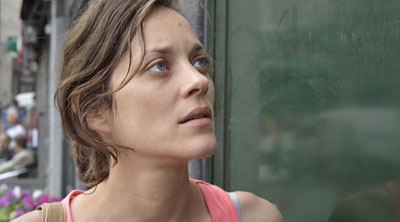 Now Playing
Belgium | 2014 | 95 minutes
2015 Oscar Nomination: Best Actress. Marion Cotillard stars in this masterfully humanist film from the Dardenne brothers which follows a working-class mother who loses her job, but is given a fighting chance to get it back over the course of a single weekend.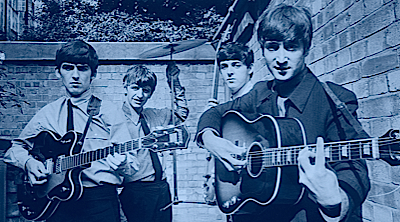 January 30–February 1
These live, interactive presentations from Beatles expert Scott Freiman mix rock 'n' roll history lesson, music theory, and a treasure trove of rare audio and video to dive into the making of "Revolver," "Sgt. Pepper's Lonely Hearts Club Band," and the eponymous white album, as well as an in-depth exploration of the evolution of the early Beatles. Need more Beatlemania? Then don't miss screenings of their classic film A Hard Day's Night.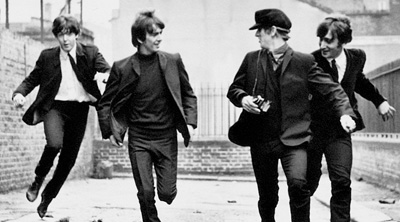 January 30 - February 1, 2015
Great Britain | 1964 | 87 Minutes
50th Anniversary 4K restoration! One of the most deliriously entertaining movies of all time, The Beatles' classic reinvention of the movie musical returns to the big screen in a stunning new restoration featuring a surround sound mix.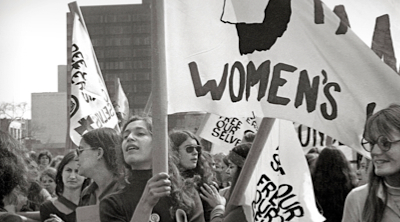 Now Playing
USA | 2014 | 92 Minutes
This thrilling and illuminating new documentary takes an in-depth look at the early days of women's liberation in all its exhilarating, quarrelsome, sometimes heart-wrenching glory, told by those who were on the front lines of the movement from 1966 to 1971.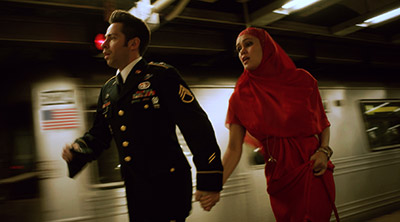 Now Playing
USA | 2014 | 90 minutes
Military Service Members and Veterans bring a date for free opening weekend! | This rousing, smart, and sweet romance follows Sam (Martin Starr), an army veteran recently returned to New York City, who begins an unlikely relationship with Amira (newcomer Dina Shihabi), an Iraqi immigrant staunchly suspicious of soldiers.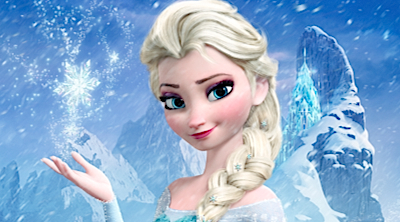 January 31 - February 1, 2015
USA | 2013 | 102 Minutes
Sing along with Disney's Academy Award winning and beloved girl-powerful musical, complete with subtitles and free inflatable Princess wands. Co-presented by Seattle Women's Chorus.