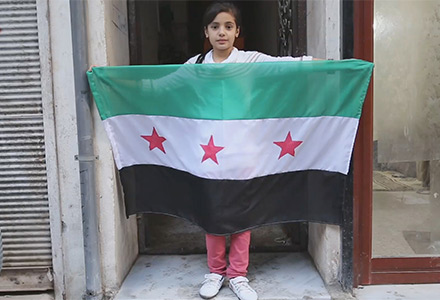 Ripped From the Headlines
August 30, 2014
53 minutes
Tales of extraordinary individuals changing their world.
Packaged Films

The Forgotten
d. David Feldman | USA | 14min.
A young Latino artist advocates for domestic laborers through an art installation in the Sonoran Desert of Arizona, in tribute to his immigrant roots.

Marmato, Colombia. golden relics from the earth
d. Santiago Ramirez | Colombia | 9min.
Traditional gold mining had been done in Marmato, Colombia for at least 500 years, until a Canadian multinational comes, and with the help of the Colombian government tries to kick them out of their land.

Not Anymore: A Story of Revolution
d. Matthew VanDyke | USA | 15min.
The story of the Syrian revolution as told through the experiences of two ordinary young Syrians as they fight an oppressive regime for the freedom of their people.

Isle of Jean Charles
d. Emmanuel Vaughan-Lee | USA | 9min.
The life and times of two families who reside on a tiny island deep in the bayous of Southern Louisiana facing a future where rising seas, coastal erosion, and storms threaten to wash their homes away.

After Trayvon
d. Alex Mallis | USA | 6min.
One day after George Zimmerman was acquitted of the murder of 17-year-old Trayvon Martin, a group of young men gathered in Fort Greene Park, Brooklyn, and discussed Trayvon's death, Stop and Frisk, and daily life.