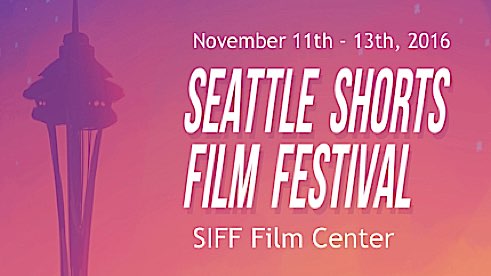 2016 Seattle Shorts Film Festival
November 11 - 13, 2016
SIFF Film Center | Visiting Program
Seattle Shorts Film Festival returns with screening blocks featuring 48 local, national, and international short films – play a new music video category. The festival features filmmakers in attendance, two Q&A panels, a Saturday evening dance party, and a special Friday opening night presentation of the feature-length film Before I Disappear with producer Brendan Hubbard and lead actress Fatima Ptacek in attendance. For full program and info, visit seattleshort.org.
Tickets available starting Monday, Sept 19.
$12 Single program block. Select a screening above to purchase.
$75 Weekend Pass (not valid for Friday opening night film).
$45 Day Pass: select Saturday or Sunday