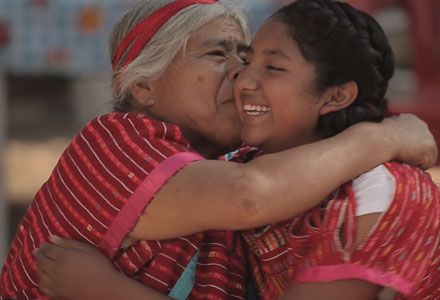 Show Me the World
September 1, 2014
48 minutes
Take a trip around the globe in 60 minutes.
Packaged Films

The Queen
d. Manuel Abramovich | Argentina | 19min.
Memi prepares to become queen of the carnival. Lost in a world of grown-ups and trapped in her routine, she is torn between the glamour of pageant and the social pressure to become a winner.

Mother Corn
d. Guillermo Lecuona | USA, Mexico | 16min.
A Triqui Indian teen wrestles spiritual visions that awaken appreciation for her grandmother and culture.

Not Anymore: A Story of Revolution
d. Matthew VanDyke | USA | 15min.
The story of the Syrian revolution as told through the experiences of two ordinary young Syrians as they fight an oppressive regime for the freedom of their people.