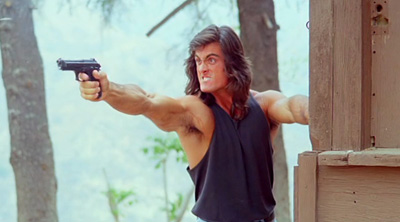 August 16
Comedy + Action + Bingo!
USA | 120 Minutes
Cross out the squares as the insanity unfolds onscreen! This unique, interactive cinema experience combines terrible action movies with live comedy and BINGO! Win prizes while calling out the most awesome B-movie clichés, like "Bar Fight," "Suspended From the Force," and "Three Mustaches on Screen At the Same Time." Hosted by Portland comedy team Wolf Choir.
Become a Member
SIFF Members get it!
Membership begins with a contribution of $55 and more than pays for itself! In addition to great Festival discounts, Members save $5 on tickets to SIFF Cinema, receive free popcorn, take $20 off IndieFlix subscriptions, and attend special Members-only screenings.
Learn more here.