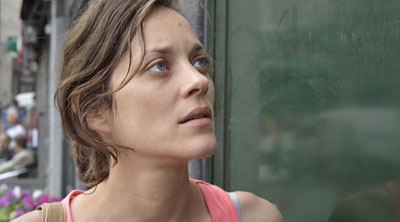 October 23, 2014
French Cinema Now: Opening Night Film & Party
Belgium | 2014 | 95 minutes
Belgium's Official Oscar submission from the legendary Dardenne brothers. Two Days, One Night tells the story of Sandra (Marion Cotillard) a working-class mother who loses her job, but who has a fighting chance - and one weekend - to get it back. Her efforts lead to rich, powerful scenes and surprising psychological insight. Though most of us associate Cotillard (La Vie en Rose, Midnight in Paris, Rust and Bone) with alluring sexuality, here she unpretentiously embraces Sandra's everydayness in a marvelous performance, one that perfectly harmonizes with the skillful, poignant, observational style of master filmmakers Luc and Jean-Pierre Dardenne. French Cinema Now Opening Night Film and Party!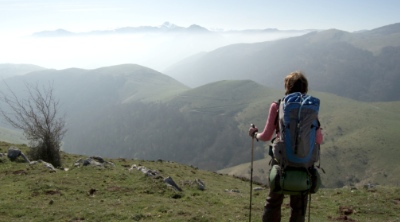 November 11
Director Lydia Smith returns for an encore of her hit documenatry
USA | 2013 | 84 Minutes
Earlier this year, this inspiring documentary about the 500-mile Camino trail in Spain was a smash hit at SIFF Cinema. Director Lydia Smith returns for this special encore screening celebration–and now you can take home the film on DVD!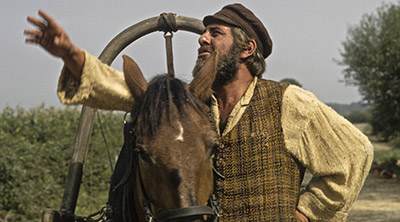 December 25
An all new holiday tradition!
USA | 1971 | 181 Minutes
Party with the best Jewish-themed musical of them all while sing along to "If I Were a Rich Man," "Sunrise Sunset," "To Life," and "Tradition." We're also including the holiday "tradition" of free Chinese food take-out (certified Kosher, of course) and live klezmer music before the show.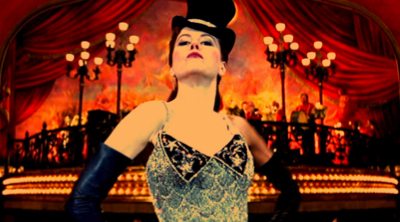 December 31
Ring in 2015 with Truth, Beauty, Freedom, and Love!
USA | 2001 | 127 Minutes
Ring in a new year filled with truth, beauty, freedom, and capital-L Love with Baz Luhrmann's musical extravaganza. Sing along, wave your free bling rings in the air, and celebrate the Bohemian lifestyle while sipping a glass of liquid diamonds (champagne). C'mon and do the can-can-can!