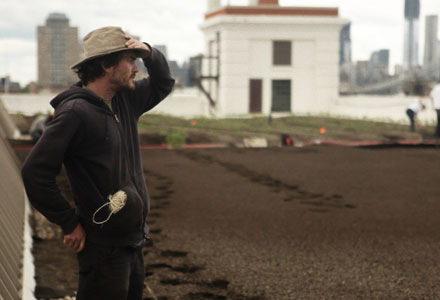 Tales of the Planet
August 30, 2014
51 minutes
Wild buffalos, greens and fish - these stories are the building blocks of our environment.
Packaged Films

Duke and the Buffalo
d. Alfredo Alcantara, Josh Chertoff | USA | 15min.
Once a year, a crew of Colorado ranchers rounds up two-thousand wild buffalo as part of a unique conservation effort to preserve these endangered animals.

Treasure of the Sea
d. Astra Zoldnere | Latvia | 10min.
From sea, to catch, to can.

Brooklyn Farmer
d. Michael Tyburski | USA | 26min.
A portrait of Brooklyn Grange, a group of for-profit urban farmers in New York City, as they set out to build the world's largest rooftop farm through the 2012 growing season.