Visiting Programs
SIFF serves the community by making our cinemas available for film premieres, special events, and other programs on a rental basis. Please visit our rental page for details. These are some upcoming rental presentations that are open to the public.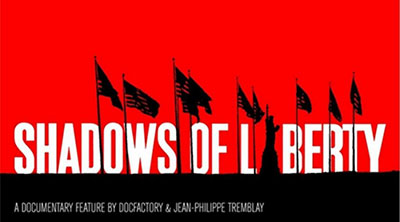 December 11
93 Minutes
Screening followed by panel discussion.
The documentary film Shadows of Liberty reveals the extraordinary truth behind the news media: censorship, cover-ups and corporate control.
This special screening is sponsored by KBCS 91.3, Seattle Move to Amend and the University of Washington Society of Professional Journalists Chapter.