Visiting Programs
SIFF serves the community by making our cinemas available for film premieres, special events, and other programs on a rental basis. Please visit our rental page for details. These are some upcoming rental presentations that are open to the public.
---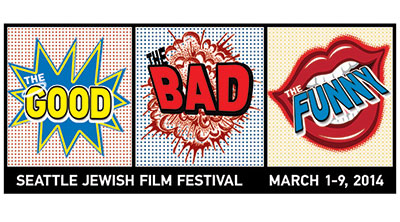 March 01–09, 2014
2014 Film Series: "The Good, The Bad, The Funny" features Jewish heroes, hooligans and comedians.
The Seattle Jewish Film Festival (SJFF) is an annual, 10-day and year-round cinematic exploration and celebration of global Jewish and Israeli life, history, complexity, culture and filmmaking for everyone.
March 3–6, SIFF Cinema Uptown
March 5, 8-9, Stroum Jewish Community Center - Mercer Island