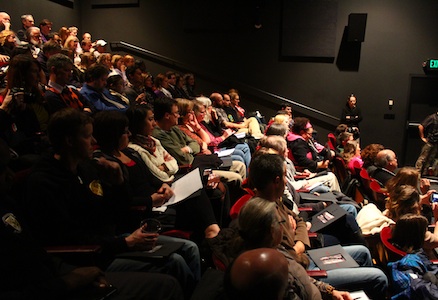 Film and Lecture Series
A monthly series in which audiences can become more familiar with Independent and Alternative cinema.
This monthly series is a rare opportunity to familiarize audiences with independent and alternative cinema. Lectures, organized around a central theme, are offered in partnership with local college film classes. The theme for 2013 is Metafilm -- a style of filmmaking which presents a story about the film production process itself.
We invite local film professors, critics, and internationally recognized filmmakers to come and share their personal insights on cinema during this series. Films and lectures are presented once a month on a quarterly basis. A writer or director known for a body of unconventional work will be invited to present the last film of each quarter.
The Film and Lecture Series is free of charge to SIFF members only.