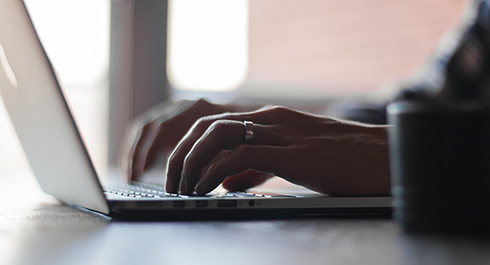 First Draft
October 26
110 minutes
SIFF Catalyst First Draft live script table read series, now in its fourth year, features unproduced scripts that were finalists in the 2016 Catalyst Screenplay Competition. Don't miss the next First Draft reading on Wednesday, October 26 is Behave, written by Bodine Boling.
Admission is Free. Please RSVP below.
October 26 - RSVP link - Behave, written by Bodine Boling
November 16 - RSVP link - Red Ivory, written by Noah Foster-Koth
December 14 - RSVP Link - Private Parts, written by Elizabeth Giorgi
January 18 - RSVP Link - The Flid Show, written by Richard Willett
February 15 - RSVP Link - Subject A, written by Shannon Bentley
March 15 - RSVP Link - The Invisible Boy, written by Arun Narayanan
April 19 - RSVP Link TBA - Saving Shenandoah, written by Alessandra Bautze
May 10 - RSVP Link TBA - The Roustie, written by Gina B. LaLonde
These events are intentionally overbooked to insure a full house. Please plan to arrive early.
Upcoming Script:
October 26 - Behave, written by Bodine Boling.
Logline: Becca fears she's lost her mind when she wakes up with a hangover and parts of her life radically changed-like how she's now married to a man she dated once, a year earlier. What first seems like her worst decision remade turns out to be the theft of a parallel life, and Becca must fight not to lose her love a second time.
Bodine Boling is a Brooklyn-based writer and filmmaker. She wrote, produced, acted in and edited the science fiction feature MOVEMENT AND LOCATION. Festival awards include best narrative feature, best screenplay, best actress, best original score, and two audience awards. The film played theatrically in New York, LA, and Chicago, and is 100% fresh on Rotten Tomatoes. Bodine also directed and edited the music video for MAGIC HOUR by Aoife O'Donovan.
The First Draft screenplay series offers staged readings of the Finalist screenplays from the 2016 Catalyst Screenplay Competition. See the winning scripts here. The screenplays will be performed live with professional actors in front of an audience, and followed by feedback from industry insiders and audience members, alike.
Follow us online: @SIFFnews @jbwilke #SIFFCatalyst #CatalystFirstDraft
---
First Draft takes place on Wednesdays from 7:00pm to 9:30pm.
First Draft is part of SIFF Education's Catalyst program. Catalyst is designed to support filmmakers, both artistically and professionally, as they progress from one stage of their careers to the next. Catalyst First Draft offers audience members a glimpse into a developmental stage of the creative process, in which a screenplay is prepped for eventual production via a live table read performed by professional Seattle actors. Audience members, guided by industry professionals, then have the opportunity to offer immediate and constructive feedback. Join us each month for Catalyst First Draft and take part in making an award-winning script even better!
Running Time:
110 minutes