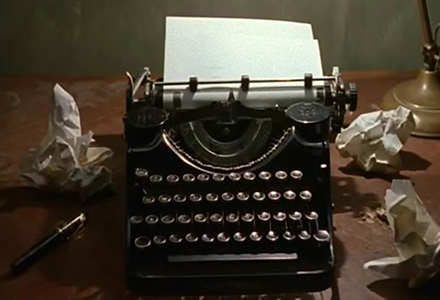 First Draft
110 minutes
We're excited to announce the return of our popular SIFF Catalyst First Draft live script table read series, now entering its third year! For more information (and 2015-2016 screenplay titles), check back here on August 1 when we'll announce this year's slate of local scripts hoping to make the leap to the big screen!
Admission
RSVP links available soon. This event is intentionally overbooked to insure a full house. Please plan to arrive early.
Every Third Wednesday starting September 16, we'll feature a new script from a local Seattle screenwriter brought to life by a rotating roster of some of Seattle's best acting talent! Readings will take place at 7pm in the SIFF Film Center classroom and will be followed by a moderated audience feedback session led by First Draft curator and SIFF Catalyst programmer, Brad Wilke.
Follow us online: @SIFFnews @jbwilke #SIFFCatalyst #CatalystFirstDraft
---
First Draft takes place on Wednesdays from 7:00pm to 9:30pm.
First Draft is part of SIFF Education's Catalyst program. Catalyst is designed to support filmmakers, both artistically and professionally, as they progress from one stage of their careers to the next. Catalyst First Draft offers audience members a glimpse into the first stage of the creative development process, in which a screenplay is prepped for eventual production via a live table read performed by professional Seattle actors. Audience members, guided by industry professionals, then have the opportunity to offer immediate and constructive feedback directly to the screenwriter(s). Join us each month for Catalyst First Draft and take part making a good script even better!
---
Want to submit your script?
Our Catalyst First Draft screenwriting series provides writers the opportunity for immediate and direct feedback from industry professionals and film fans, alike. If your script is selected to be read, you will receive casting support from SIFF's First Draft staff, as well as the opportunity to direct the actors in their performance (or designate a director to do so in your place). Following the live read, the audience, led by am industry professional, will have the opportunity to provide constructive feedback to help get your project ready for production.
Due to the high number of submissions, we are not able to respond to each and every inquiry for feedback. Your script will be read at least once by a trained reader before being evaluated for possible inclusion in the program.
Once you have completed this form and accepted the terms of the Submission Release Form, please email a PDF of your script to brad.wilke@siff.net. Thanks, and we look forward to seeing your work!
Running Time:
110 minutes