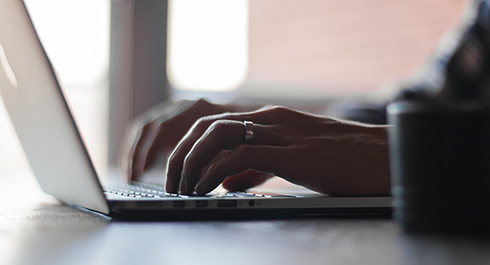 First Draft
February 17
110 minutes
SIFF Catalyst First Draft live script table read series is now in its third year of featuring unproduced scripts that entertain and receive audience feedback! February 17th's reading will be Jeff Beauvoir's futuristic tech-love script "Pleasure Bot."
Admission is Free. Please RSVP to each event below.
February 17 - RSVP link - Pleasure Bot, written by Jeff Beauvoir
March 16 - RSVP link - Now I'm Fine, written by Ahamefule J. Oluo, Charles Mudede, Lindy West, and Hari Kondabolu
April 20 - TBA
These events are intentionally overbooked to insure a full house. Please plan to arrive early.
Upcoming Script:
February 17 - Pleasure Bot, written by Jeff Beauvoir
Logline: In the near future, robot sex and virtual reality helmet pornography are routine pastimes, even for the married. When frustrated husband Shane Durbee makes an impulse purchase of a humanoid love doll, he soon finds himself unable to manage her behavior. The deviously intelligent bot is programmed to please both husbands and wives alike. Now Shane must conquer his lust for technology and win back his wife before a human/machine love triangle unravels his marriage. Pleasure Bot is a comedy about the future of human relationships; with technology and with each other.
Seattle native Jeff Beauvoir is an award-winning screenwriter and occasional contributor to the juggernaut humor website Cracked.com. He co-wrote and produced the comedy short, Younglings, which premiered in 2015 at Fantasia Film Festival in Montreal and has blazed through a number of festivals and comic cons since then. An erstwhile singer-songwriter, Jeff has produced music heard on "MTV's The Real World" and seen in the College Music Journal radio charts. He vows to produce one of his many feature film scripts soon, before sex robots destroy human civilization.
Every Third Wednesday we are featuring a new script from a local Seattle screenwriter brought to life by a rotating roster of some of Seattle's best acting talent! Readings will take place at 7pm in the SIFF Film Center classroom and will be followed by a moderated audience feedback session led by First Draft curator and SIFF Catalyst programmer, Brad Wilke.
Follow us online: @SIFFnews @jbwilke #SIFFCatalyst #CatalystFirstDraft
---
First Draft takes place on Wednesdays from 7:00pm to 9:30pm.
First Draft is part of SIFF Education's Catalyst program. Catalyst is designed to support filmmakers, both artistically and professionally, as they progress from one stage of their careers to the next. Catalyst First Draft offers audience members a glimpse into the first stage of the creative development process, in which a screenplay is prepped for eventual production via a live table read performed by professional Seattle actors. Audience members, guided by industry professionals, then have the opportunity to offer immediate and constructive feedback directly to the screenwriter(s). Join us each month for Catalyst First Draft and take part making a good script even better!
Running Time:
110 minutes