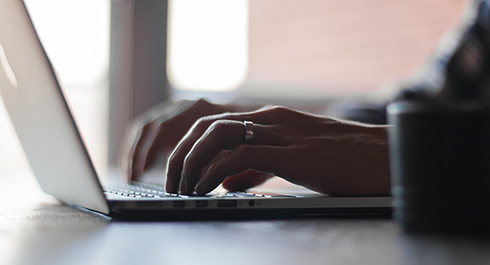 First Draft
April 20, 2016
110 minutes
SIFF Catalyst First Draft live script table read series is now in its third year of featuring unproduced scripts that entertain and receive audience feedback! April 20th's reading will be Lynn Wegenka and Meg McHutchison's Epiphanies from 7:00pm - 9:30pm.
Admission is Free. Please RSVP below.
April 20 - RSVP link - Epiphanies, written by Lynn Wegenka and Meg McHutchison
These events are intentionally overbooked to insure a full house. Please plan to arrive early.
Upcoming Script:
April 20 - Epiphanies, written by Lynn Wegenka and Meg McHutchison
Logline: To a man with no future comes a girl with a past. Bailing out of a speeding car in the desert of New Mexico, JD Smith, young, devious, and on the run, spies her salvation in a weathered gas station run by Frank Jessup, a reclusive vet. An unlikely friendship forms between the two forcing each other to come to terms with their separate pasts, transforming their future.

About the Writers:
Lynn Wegenka is an award-winning filmmaker with her films, Birthright and Fallen Dreams. Lynn has been a member of the DGA since 1987 and has worked as an assistant director with Bernardo Bertolucci, David Lynch, David Mamet, John Waters, Renny Harlin, Martha Coolidge, and Michael Hoffman. Lynn has been awarded fellowships from Seattle Arts (twice), Artist's Trust, Washington State, and from the NEA through the Western States Regional Media Arts Fellowship.

Meg McHutchison, MFA is a Portland-based interdisciplinary artist and narrative designer. Her professional practice is focused on story strategy and design for non-profits. Her artistic practice includes printmaking, poetics, and screenwriting. Meg's is a transplatform content generator who brings an interdisciplinary practice to all aspects of her work. Meg collaborated with Lynn Wegenka on four feature-length screenplays.

Every Third Wednesday we are featuring a new script from a local Seattle screenwriter brought to life by a rotating roster of some of Seattle's best acting talent! Readings will take place at 7pm in the SIFF Film Center classroom and will be followed by a moderated audience feedback session led by First Draft curator and SIFF Catalyst programmer, Brad Wilke.
Follow us online: @SIFFnews @jbwilke #SIFFCatalyst #CatalystFirstDraft
---
First Draft takes place on Wednesdays from 7:00pm to 9:30pm.
First Draft is part of SIFF Education's Catalyst program. Catalyst is designed to support filmmakers, both artistically and professionally, as they progress from one stage of their careers to the next. Catalyst First Draft offers audience members a glimpse into the first stage of the creative development process, in which a screenplay is prepped for eventual production via a live table read performed by professional Seattle actors. Audience members, guided by industry professionals, then have the opportunity to offer immediate and constructive feedback directly to the screenwriter(s). Join us each month for Catalyst First Draft and take part making a good script even better!
Running Time:
110 minutes