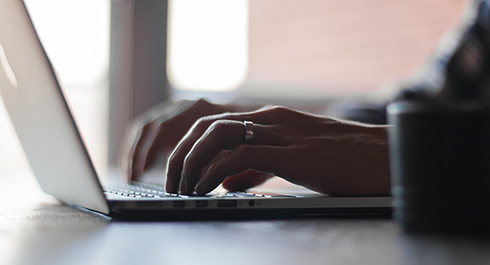 First Draft
December 14
110 minutes
SIFF Catalyst First Draft live script table read series, now in its fourth year, features unproduced scripts that were finalists in the 2016 Catalyst Screenplay Competition. Don't miss the next First Draft reading on Wednesday, December 14 for Private Parts, written by Elizabeth Giorgi.
Admission is Free. Please RSVP below.
December 14 - RSVP Link - Private Parts, written by Elizabeth Giorgi
January 18 - RSVP Link - The Flid Show, written by Richard Willett
February 15 - RSVP Link - Subject A, written by Shannon Bentley
March 15 - RSVP Link - The Invisible Boy, written by Arun Narayanan
April 19 - RSVP Link TBA - Saving Shenandoah, written by Alessandra Bautze
May 10 - RSVP Link TBA - The Roustie, written by Gina B. LaLonde
These events are intentionally overbooked to insure a full house. Please plan to arrive early.
Upcoming Script:
December 14 - Private Parts, written by Elizabeth Giorgi.
When Elia reenters the dating scene after years in a long-term relationship, she discovers that privacy and intimacy have entirely new definitions.
Elizabeth Giorgi is the Founder and CEO of Mighteor, one of the world's first internet video production companies. Their work has been featured in the New York Times, The Huffington Post, National Public Radio, Scientific American, Gawker, Wired, Forbes, Fast Company and many more. Liz is an Emmy-winning director, writer and editor whose work has appeared on PBS, The Discovery Channel, Fox News and at festivals and museums across the globe. She is a passionate advocate for women in production and also founded Opening Weekend, the first site of its kind to provide users with access to film, television and media offerings that are written by, directed by and starring women. You can learn more at openingweekend.co & www.lizgiorgi.com
The First Draft screenplay series offers staged readings of the Finalist screenplays from the 2016 Catalyst Screenplay Competition. See the winning scripts here. The screenplays will be performed live with professional actors in front of an audience, and followed by feedback from industry insiders and audience members, alike.
Follow us online: @SIFFnews @jbwilke #SIFFCatalyst #CatalystFirstDraft
---
First Draft takes place on Wednesdays from 7:00pm to 9:30pm.
First Draft is part of SIFF Education's Catalyst program. Catalyst is designed to support filmmakers, both artistically and professionally, as they progress from one stage of their careers to the next. Catalyst First Draft offers audience members a glimpse into a developmental stage of the creative process, in which a screenplay is prepped for eventual production via a live table read performed by professional Seattle actors. Audience members, guided by industry professionals, then have the opportunity to offer immediate and constructive feedback. Join us each month for Catalyst First Draft and take part in making an award-winning script even better!
Running Time:
110 minutes