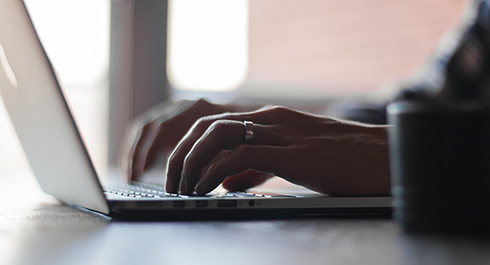 First Draft
December 16
110 minutes
SIFF Catalyst First Draft live script table read series is now in its third year of featuring unproduced scripts that entertain and receive audience feedback! December 16th's reading will be Gina Merchan's new dramedy/romance, "Happy Now?"
Admission is Free. Please RSVP to each event below.
December 16 - RSVP link - Happy Now?, written by Gina Merchan
January 20 - RSVP available closer to date
February 17 - RSVP link - Pleasure Bot, written by Jeff Beauvoir
These events are intentionally overbooked to insure a full house. Please plan to arrive early.
Upcoming Script:
December 16 - Happy Now?, written by Gina Merchan
Logline: As an assistant to a research scientist, Kate has been given the chance to glimpse her future through a groundbreaking new device. When she meets and falls for Hugo, who is not a part of her destiny, she has to decide whether to trust the device, or trust her heart.
Gina Merchan worked as an actress in New York and Los Angeles before moving into production and eventually pursuing screenwriting. She studied at UCLA's extension program where she developed her first screenplay, "Teleglobo", which was a finalist in the Broad Humor screenplay competition. She is an alumnus of the screenwriting program at Seattle's TheFilmSchool. "Happy Now?" is her third feature-length screenplay.
Every Third Wednesday we are featuring a new script from a local Seattle screenwriter brought to life by a rotating roster of some of Seattle's best acting talent! Readings will take place at 7pm in the SIFF Film Center classroom and will be followed by a moderated audience feedback session led by First Draft curator and SIFF Catalyst programmer, Brad Wilke.
Follow us online: @SIFFnews @jbwilke #SIFFCatalyst #CatalystFirstDraft
---
First Draft takes place on Wednesdays from 7:00pm to 9:30pm.
First Draft is part of SIFF Education's Catalyst program. Catalyst is designed to support filmmakers, both artistically and professionally, as they progress from one stage of their careers to the next. Catalyst First Draft offers audience members a glimpse into the first stage of the creative development process, in which a screenplay is prepped for eventual production via a live table read performed by professional Seattle actors. Audience members, guided by industry professionals, then have the opportunity to offer immediate and constructive feedback directly to the screenwriter(s). Join us each month for Catalyst First Draft and take part making a good script even better!
Running Time:
110 minutes