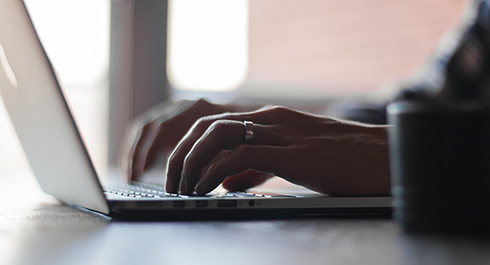 First Draft
September 21
110 minutes
SIFF Catalyst First Draft live script table read series, now in its fourth year, features unproduced scripts that were finalists in the 2016 Catalyst Screenplay Competition. Don't miss the next First Draft reading on Wednesday, September 21 of John Pisano-Thomsen's Dietrich Danzig.
Admission is Free. Please RSVP below.
September 21 - RSVP link - Dietrich Danzig, written by John Pisano-Thomsen
October 26 - RSVP link - Behave, written by Bodine Boling
November 16 - RSVP link - Red Ivory, written by Noah Foster-Koth
December 14 - RSVP Link - Private Parts, written by Elizabeth Giorgi
January 18 - RSVP Link TBA - The Flid Show, written by Richard Willett
February 15 - RSVP Link - Subject A, written by Shannon Bentley
March 15 - RSVP Link - The Invisible Boy, written by Arun Narayanan
April 19 - RSVP Link TBA - Saving Shenandoah, written by Alessandra Bautze
May 10 - RSVP Link TBA - The Roustie, written by Gina B. LaLonde
These events are intentionally overbooked to insure a full house. Please plan to arrive early.
Upcoming Script:
September 21 - Dietrich Danzig, written by John Pisano-Thomsen
Logline: Although fictitious, Dietrich Danzig is the last known living survivor of the Pink Triangles arrested for homosexuality during the reign of the Third Reich. Through a 2011 interview with Dr. Theodore Bitten of the United States Holocaust Museum, Dietrich, at the age of 95, recalls his life as a ballet dancer, the romance that led to his internment to Dachau Labor Camp, and the unique dance opportunity that led to his escape from Germany.
About the Writer:
John Pisano-Thomsen is a native Californian and a former New Yorker who lives in Toronto with his husband, Robert, and his teenage son, Dakota. He is an Associate Member of the Dramatists Guild of America and currently works for Canada's public broadcasters: Canadian Broadcasting Corporation and Société Radio-Canada. Visit John online here.
The First Draft screenplay series offers staged readings of the Finalist screenplays from the 2016 Catalyst Screenplay Competition. See the winning scripts here. The screenplays will be performed live with professional actors in front of an audience, and followed by feedback from industry insiders and audience members, alike.
Follow us online: @SIFFnews @jbwilke #SIFFCatalyst #CatalystFirstDraft
---
First Draft takes place on Wednesdays from 7:00pm to 9:30pm.
First Draft is part of SIFF Education's Catalyst program. Catalyst is designed to support filmmakers, both artistically and professionally, as they progress from one stage of their careers to the next. Catalyst First Draft offers audience members a glimpse into a developmental stage of the creative process, in which a screenplay is prepped for eventual production via a live table read performed by professional Seattle actors. Audience members, guided by industry professionals, then have the opportunity to offer immediate and constructive feedback. Join us each month for Catalyst First Draft and take part in making an award-winning script even better!
Running Time:
110 minutes