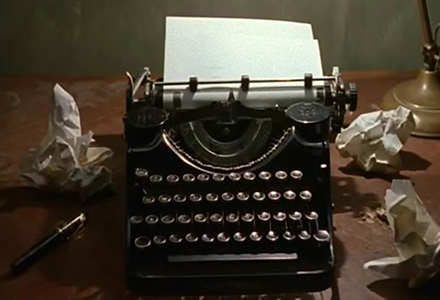 First Draft
December 8, 2014
The First Draft screenplay series offers local screenwriters the opportunity to stage readings of their work using professional actors in front of a live audience, followed by feedback from industry insiders and audience members, alike. The script for Monday, December 8 will be Double Blind written by Trina Harris with expert post-reading feedback from Warren Etheredge.
Admission
This is a FREE event! Just click "Buy" to RSVP and reserve your spot.
December's Screenplay will be Double Blind written by Trina Harris. Warren Etheredge will be leading the post-screening feedback session.
About Double Blind:
Nomi Price is a lifelong rule follower. That is until her son gets even sicker despite following doctor's orders. So for the first time in her life, Nomi goes against what she's been told and turns to alternative medicine. In doing so, she turns her rigid and carefully constructed world upside down.
Despite being the preeminent corn detassler in the state of Iowa, Trina Harris left her microscopic town for the University of Iowa, graduating with majors in Psychology and Biology - quite handy for watching Jeopardy or playing Trivial Pursuit. Well, maybe not so handy in Trivial Pursuit. She still sucks. And actually, isn't really very good at Jeopardy either. She then turned to finance working at a medical school, an airplane food supplier, a mobile carrier and a large eastside software company. Alex, what is Microsoft? She then studied acting and has been cast in several local independent films and theatre productions, one of her favorites being Freehold's tours of The Merchant of Venice and Julius Caesar to the men's and women's state prisons, Echo Glen juvenile detention center and the VA. Stemming from a desire to write the film roles she longed to play, she attended TheFilmSchool where she began a dynamic mentorship with story stud, Warren Etheredge.
Warren Etheredge has conducted over 3,000 interviews. He hosts The High Bar, his Emmy®-nominated television series devoted to "raising the bar," Reel NW on KCTS and Sound Proof, slated to premiere nationally in February 2015. He is the founder of The Warren Report and one of the founding faculty of TheFilmSchool and The Red Badge Project. He is also the Editor-at-Large for Media Inc. He is a published author, staged playwright, successful producer, veteran festival curator and much sought-after public speaker. As a producer, his credits include Furever (d. Amy Finkel); Humor Me (d. Chris Towey), Every Beautiful Thing (d. Sonya Lea), The Lost Mariner (d. Tess Martin) and Wayside Junction (d. April Larson).
---
First Draft takes place on Mondays from 6:30pm to 9:30pm.
First Draft is part of SIFF Education's Catalyst program. Catalyst is designed to support filmmakers, both artistically and professionally, as they progress from one stage of their careers to the next. Catalyst First Draft offers audience members a glimpse into the first stage of the creative development process, in which a screenplay is prepped for eventual production via a live table read performed by professional Seattle actors. Audience members, guided by industry professionals, then have the opportunity to offer immediate and constructive feedback directly to the screenwriter(s). Join us each month for Catalyst First Draft and take part making a good script even better!
---
Want to submit your script?
Our Catalyst First Draft screenwriting series provides writers the opportunity for immediate and direct feedback from industry professionals and film fans, alike. If your script is selected to be read, you will receive casting support from SIFF's First Draft staff, as well as the opportunity to direct the actors in their performance (or designate a director to do so in your place). Following the live read, the audience, led by am industry professional, will have the opportunity to provide constructive feedback to help get your project ready for production.
Due to the high number of submissions, we are not able to respond to each and every inquiry for feedback. Your script will be read at least once by a trained reader before being evaluated for possible inclusion in the program.
Once you have completed this form and accepted the terms of the Submission Release Form, please email a PDF of your script to brad.wilke@siff.net. Thanks, and we look forward to seeing your work!
Running Time:
110 minutes