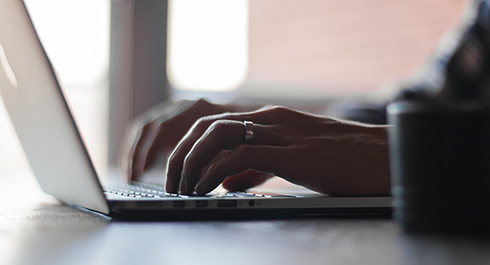 First Draft
February 15, 2017
110 minutes
SIFF Catalyst First Draft live script table read series, now in its fourth year, features unproduced scripts that were finalists in the 2016 Catalyst Screenplay Competition. Don't miss the next First Draft reading on Wednesday, February 15 for Subject A written by Shannon Bentley.
Admission is Free. Please RSVP below.
February 15 - RSVP Link - Subject A, written by Shannon Bentley
March 15 - RSVP Link - The Invisible Boy, written by Arun Narayanan
April 26 - RSVP Link TBA - Saving Shenandoah, written by Alessandra Bautze
May 10 - RSVP Link TBA - Rez Line, written by Gina B. LaLonde
These events are intentionally overbooked to insure a full house. Please plan to arrive early.
Upcoming Script:
February 15 - Subject A, written by Shannon Bentley.
Young, talented and on the rise, psychology undergrad, Charlie Walker, has just been given a rare opportunity to view live recordings of subjects undergoing psychotherapy. When he encounters one subject in particular, the lines between academic curiosity, moral obligation and personal desire begin to blur, as he becomes increasingly embroiled in the life of a mysterious and potentially dangerous older woman.
Shannon Bentley lives in Seattle and has written three screenplays. A mother of three, she enjoys volunteering at school, doing yoga, jogging Greenlake, beer festivals, poker, playing guitar clumsily, singing karaoke with little regard for accuracy or tonal quality and independent film.
The First Draft screenplay series offers staged readings of the Finalist screenplays from the 2016 Catalyst Screenplay Competition. See the winning scripts here. The screenplays will be performed live with professional actors in front of an audience, and followed by feedback from industry insiders and audience members, alike.
Follow us online: @SIFFnews #SIFFCatalyst #CatalystFirstDraft
---
First Draft takes place on Wednesdays from 7:00pm to 9:30pm.
First Draft is part of SIFF Education's Catalyst program. Catalyst is designed to support filmmakers, both artistically and professionally, as they progress from one stage of their careers to the next. Catalyst First Draft offers audience members a glimpse into a developmental stage of the creative process, in which a screenplay is prepped for eventual production via a live table read performed by professional Seattle actors. Audience members, guided by industry professionals, then have the opportunity to offer immediate and constructive feedback. Join us each month for Catalyst First Draft and take part in making an award-winning script even better!
Running Time:
110 minutes