Cinema Dissection
Cinema Dissection affords film lovers an exciting opportunity to dig deeper into the films that they love. Over six hours, an expert facilitator will share the stage with audience observations as they work scene-by-scene through a great film.
Inspired by Roger Ebert's annual Cinema Interruptus in Boulder, CO, attendees will participate in a scene-by-scene, and sometimes shot-by-shot, deconstruction of the featured film. While the facilitator will certainly share their thoughts, anyone in the audience may call out 'Stop' and either ask a question of the group or make an observation around a certain shot or moment in the film.
Each Cinema Dissection program is expected be six hours in length with two 15-minute intermissions. The film will not be screened in its entirety so participants are encouraged to view the featured film in advance of the program. Participants will be jumping straight in to the analysis from the beginning of the session.
If you have additional questions about this program, please email us.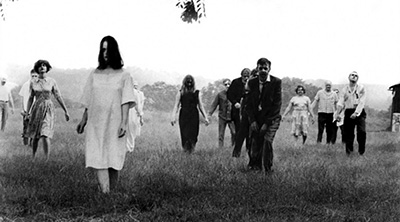 October 31
USA | 1968 | Total program: 6 hours | George Romero
George Romero's zombie original goes under the knife for a special Halloween edition of Cinema Dissection. Night of the Living Dead captivates with it's brilliantly paced story, shocking visuals, and surprising social commentary that may of may not have been intended when it was shot. With the expert facilitation of UW Professor Jennifer Bean, audiences will get under the surface (scene-by-scene and sometimes shot-by-bloody-shot) of what makes this a classic horror masterpiece.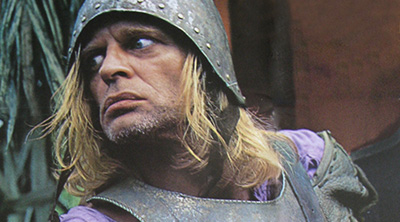 November 14
Germany | 1972 | Total program: 6 hours | Werner Herzog
"I am the wrath of God. The earth I pass will see me and tremble. But whoever follows me to the Cinema Dissection, will win untold riches." Werner Herzog's 1972 masterpiece is a work of madness on the screen and in production, but his incredible portrait of Spanish conquistadors in the Andes is much more than an accident. Join Herzog scholar Eric Ames (University of Washington) as he facilitates this participatory exploration of Aguirre, the Wrath of God.
Past Cinema Dissections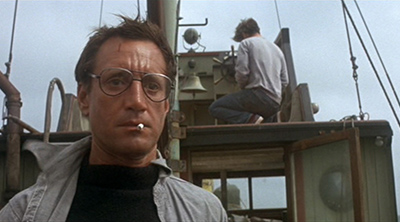 September 19, 2015
USA | 1975 | Total program: 6 hours | Steven Spielberg
Spielberg's masterpiece has turned 40 years old but it still thrills audiences with it's primal Man vs. Beast story. But what makes Jaws a film that has influenced generations of filmmakers and film enthusiasts? Malory Graham and Kris Kristensen will facilitate our attempt to get back in the water and dissect what makes Jaws work.