Cinema Dissection
Cinema Dissection affords film lovers an exciting opportunity to dig deeper into the films that they love. Over six hours, an expert facilitator will share the stage with audience observations as they work scene-by-scene through a great film.
Inspired by Roger Ebert's annual Cinema Interruptus in Boulder, CO, attendees will participate in a scene-by-scene, and sometimes shot-by-shot, deconstruction of the featured film. While the facilitator will certainly share their thoughts, anyone in the audience may call out 'Stop' and either ask a question of the group or make an observation around a certain shot or moment in the film.
Each Cinema Dissection program is expected be six hours in length with two 15-minute intermissions. The film will not be screened in its entirety so participants are encouraged to view the featured film in advance of the program. Participants will be jumping straight in to the analysis from the beginning of the session.
If you have additional questions about this program, please email us.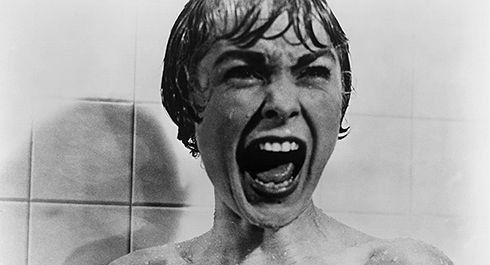 February 20
USA | 1960 | Total Program: 6 hours | Alfred Hitchcock
Psycho is one of the pinnacles of Alfred Hitchcock's cinematic artistry. His structure of setting up a suspenseful robbery plot only to be forced in another direction gave Hitch his greatest opportunity to direct the audience. Every frame of the film builds the suspense and his impeccable choices in every creative aspect of the production finds the audience being afforded information only when the master allows it. Seattle University Professor Robert Cumbow guides this six hour audience-driven examination of Hitch's perfect horror masterpiece.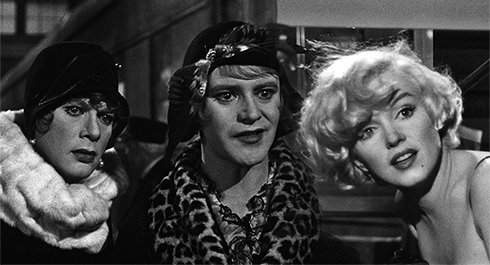 March 12
USA | 1959 | Total Program: 6 hours | Billy Wilder
Billy Wilder's infamous cross-dressing comedy is widely regarded as one of the greatest comedies ever committed to film. Beyond the incredible performances by Tony Curtis, Jack Lemmon, and Marilyn Monroe, Wilder and his collaborators crafted an impeccable comedy that sizzles with great editing (a huge part of the comic timing), cinematography, and of course screenwriting. Film critic and historian Robert Horton is back to facilitate our group exploration into Some Like It Hot that is certain to uncover a deeper appreciation for all in attendance.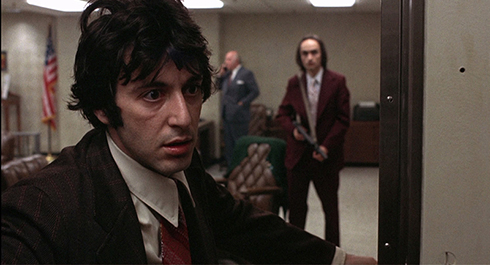 April 16
USA | 1975 | Total Program: 6 hours | Sidney Lumet
Sidney Lumet's 1975 masterpiece explores a bank heist gone wrong with an anti-establishment commentary. Featuring incredible performances by Al Pacino and John Cazale, the film is also remarkable in it's craft as Lumet ratchets up the tension while firmly immersing the audience in the human stories at the center of the film. Using efficient camerawork, crackerjack editing, and a soundtrack which balances musical score and diegetic sound, Dog Day Afternoon is a 70's classic that deserves it's place under our Cinema Dissection microscope with film educator Sandy Cioffi facilitating.