Film Craft Commentary
Film Craft Commentary is a monthly series devoted to deepening audience appreciation as professional film artists provide live audio commentary about their craft throughout a film of their choice.
To create a film, many artistic disciplines must collaborate. While audiences may be aware of a film's director and actors, other crafts, such as those listed below, are less obvious or observed.
Each session of Film Craft Commentary will begin with an introduction to the artist's craft and conclude with an opportunity to interact with the artist through questions and answers.
Upcoming Events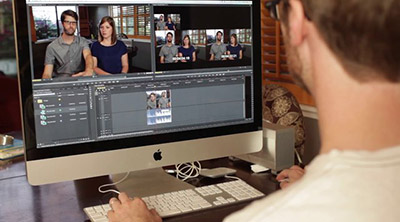 Editor Eric Frith will be introducing the audience to the art of Film Editing. Breaking down scenes from his work on Megan Griffith's searing drama Eden and Ward Serrill's documentary Heart of the Game, Eric will illuminate the process of fine tuning the edit in feature films. During the latter part of the event, Eric will share his love for the editing in Frank Darabont's The Shawshank Redemption, putting his demonstration of editing's power into a film which everyone knows.