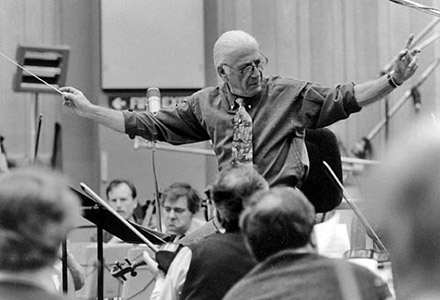 Film Scoring with B.C. Campbell
September 23, 2014
USA | 1974 | 180 minutes | Roman Polanski
Composer, songwriter, and producer BC Campbell will share his appreciation with one of the great film scores of all time: Jerry Goldsmith's Chinatown
Jerry Goldsmith's noir-tinged score for Chinatown captures the time and place of the story while perfectly shading the film with unusual instrumentation, dark jazz styling, and twentieth century compositional techniques. Don't miss this opportunity to dig into a masterful score for a classic film. Also included in discussion will be Phillip Lambro's original Chinatown score rejected by Paramount which contrasts different approaches to the same material by professional film composers.
About BC Campbell
BC Campbell is a Seattle composer, songwriter and producer focused on composing for film. Since 2012, BC's work has been presented in national and international film festivals such as the Seattle International Film Festival and Big Sky Documentary Film Festival and at The Festival Ciné Alter'Natif in Paris, The Smithsonian in DC and NYC, Durango Film Festival, Southwest American Indian Arts Market, and Seattle's Local Sightings Film Festival. His compositions for contemporary dance, theater, and performance have been presented in Seattle by On the Boards, Intiman Theatre, Cornish College for the Arts, Velocity, and other major music venues. He is a sought after session player on guitar, piano and vocals. He spent his twenties touring the country, recording as a singer/songwriter, and playing in various indie bands. Currently, he plays piano with Shannon Stephens (Asthmatic Kitty Records, NYC) and Olivia de la Cruz (Greenleaf Records). BC grew up playing jazz in big bands in Portland Oregon, where he had the honor of being mentored by 'old timers' who had created with Billy Holiday.
About Film Craft Commentary
To create a film, many artistic disciplines must collaborate. While audiences may be aware of a film's director and actors, other crafts, such as those listed below, are less obvious or observed.
Each session of Film Craft Commentary will begin with an introduction to the artist's craft and conclude with an opportunity to interact with the artist through questions and answers.
Director:
Roman Polanski
Principal Cast:
Jack Nicholson, Faye Dunaway, John Huston
Country:
USA
Year:
1974
Running Time:
180 minutes
Producer:
Robert Evans
Screenplay:
Robert Towne
Cinematographers:
John A. Alonzo
Editors:
Sam O'Steen
Production Designer:
Richard Sylbert
Music:
Jerry Goldsmith
Language:
English
Rating:
R
Show All