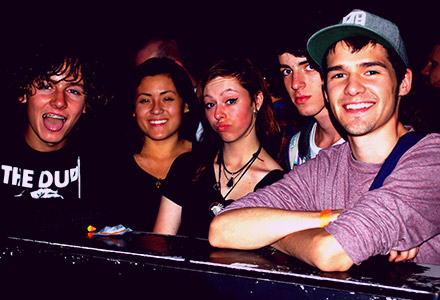 Behind the Music Filmmaking
March 3 - April 21, 2014
Behind the Music Filmmaking (formerly titled All City Media) is an eight-week, all-ages, film production class. Learn about documentary filmmaking using live music as your inspiration. The class is offered in partnership with the VERA Project.
Mondays: 5:00-8:00pm
Classes start March 3.
Participation is free.
For details and registration, please contact us.
---
Behind the Music Filmmaking is a live event production workshop where participants choose bands to interview and film live in concert at the VERA Project. Students will make short documentaries or music videos with their footage at the Center School Media Lab. In addition, participants will crew production on one or two live concerts at the VERA Project.