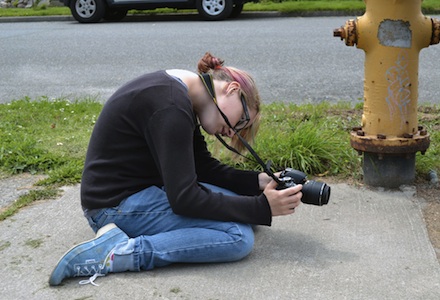 National Young Filmmakers' Program
A summer training program for youth (ages 14 - 18).
The National Young Filmmakers' Program trains students 14 to 18 years old in digital film production. Through focus on the four stages of production-pre-production, production, post-production, and screening, the program creates a core production team that defines and develops a unique artistic voice.
Innovative communication tools such as Google Hangout allow for unique mentorship opportunities between Seattle-based young filmmakers and youth filmmakers in other cities - thus fostering national cinematic communities among like-minded youth.
Send us an email for more information about how to participate.