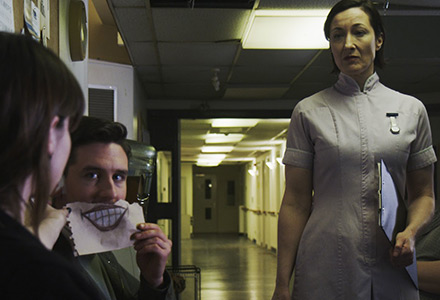 Alone With You
2014 | 96 minutes
These films showcase internal struggles to find acceptance, love, and understanding. Sometimes we must face these battles alone, but sometimes we are lucky enough to have someone by our side.
Sponsored by The Mac Store, Classical KING FM 98.1
Packaged Films
A forbidden love story set in a brutish high school unfurls around a wardrobe that appears on a desolate beach.
Alone with nobody to pass on a family legacy, a farmer struggles to find purpose in his life.
Ali stands out - one of the few British Muslims in the Armed Forces. Returning home from Afghanistan unexpectedly, he faces renewed tensions from his family and community.
In a dull waiting room, two strangers are compelled to connect in an encounter where actions speak louder than words.
Being a teenager isn't easy, especially for Nayla, a Muslim American girl who wants to join her new high school's cheer leading squad.
Two brothers share a tumultuous relationship amidst the discovery of a beached whale near their hometown.
A couple, Ian and Anita, head to the desert to spend their last few days together, while something ominous their way comes.
Year:
2014
Running Time:
96 minutes