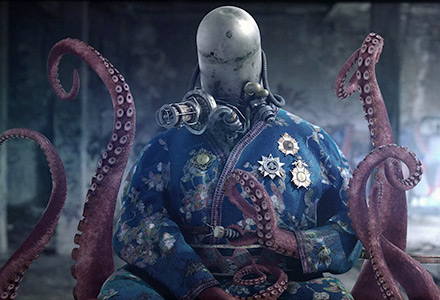 Animation4Adults
2014 | 86 minutes
Join our side of animation superstars as they endeavor to show you to strange, new, and exciting visions in short film form.
Sponsored by The Mac Store, Classical KING FM 98.1
Packaged Films
The body of a pregnant woman is a sculpture ceaselessly remodeled by a growing life.
A nineteen year old finds himself alone in a hostile desert, scared as hell and trained to react.
The adaptation from a poem by Walt Curtis about a cowboy town that torments the local drunk.
Bound in an ancient celestial ballet, nine long dead Kings arise to claim a fallen Emperor.
Based on an Italian folk song, a soldier returns home only to discover his lover has left him.
An animated city symphony celebrates the hidden world of background noise.
When a Gaucho discovers a huge hole in the middle of the mountains, he concludes that Satan has made it to link hell and earth.
Witness the beauty and wonders of interstellar space as Voyager 1 passes out of our solar system.
The true, previously untold story of a lone school teacher who fought off an entire motorcycle gang while chaperoning a middle school dance.
An animated meditation on the end of a very significant relationship.
A man is hired to compile the definitive history of human existence before the planet blows up.
Fish Boy tries to grow up, but all his relationships seem to tell he is not from here.
Year:
2014
Running Time:
86 minutes