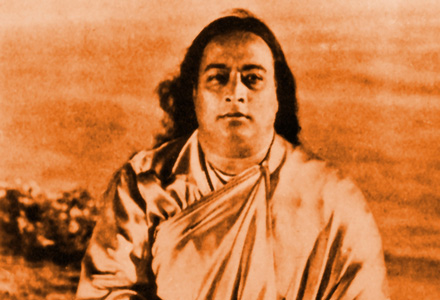 Awake: the Life of Yogananda
USA | 2014 | 84 minutes | Paola di Florio, Lisa Leeman
Paramahansa Yogananda is considered the "Father of Yoga in the West," having brought the ancient practice to America in the 1920s. His lasting impact comes alive through archival footage and the words of seekers, philosophers, and enthusiasts.
Schedule
May 18, 2014
SIFF Cinema Egyptian  
6:30 PM
Date has passed

Directors Paola di Florio and Lisa Leeman and producer Peter Rader scheduled to attend

May 19, 2014
Lincoln Square Cinemas  
7:00 PM
Date has passed

Directors Paola di Florio and Lisa Leeman and producer Peter Rader scheduled to attend

Show All
Even as a young boy growing up in East India, Paramahansa Yogananda knew that his spiritual journey would lead him to share the concepts of yoga and meditation with the vastly different cultures of the West. Inspired by many years of teaching under his own personal guru, Yogananda began travelling throughout the United States in the 1920s, attracting many devotees and making the ancient teachings of self-realization accessible to a modern audience. His message spread like wildfire, just as our perception of the world was radically challenged by significant advances in physics and nuclear science, and as tensions escalated leading up to World War II. Yogananda knew that there was no more important time to engage with the community and to encourage enlightenment through expanding our consciousness. Up until his death in 1952, his teachings impacted thousands of people around the world, sparking a new, widespread belief that we are all capable of overcoming our egos and the temptations of the material world, and that we can ultimately free ourselves from suffering and find lasting serenity.
Director Biography
Paola di Florio is a Los Angeles based filmmaker who received an Academy Award® nomination for her first feature-length documentary Speaking in Strings (2000). Her second feature Home of the Brave (2004) premiered at Sundance and was nominated for a Writer's Guild Award.
Lisa Leeman's first film, Metamorphosis, won the Filmmakers Trophy at the Sundance Film Festival (1990). She most recently produced Crazy Wisdom and directed One Lucky Elephant (2010, chosen for the U.S. State Department's American Film Showcase & Oprah Winfrey's Documentary-of-the-Month club). A former president of the International Documentary Association & Sundance juror, she teaches at USC's School of Cinematic Arts.
Sponsored by The Safeway Foundation, Puget Sound Energy
Director:
Paola di Florio, Lisa Leeman
Premier Status:
World Premiere
Country:
USA
Year:
2014
Running Time:
84 minutes
Producer:
Peter Rader, Paola di Florio, Lisa Leeman
Screenplay:
Paola di Florio, Lisa Leeman, Peter Rader
Website:
Official Film Webiste
Filmography:
Di Florio: Home of the Brave (Doc, 2004); Speaking in Strings (Doc, 1999); Leeman: One Lucky Elephant (Doc, 2010); Out of Faith (2006); Metamorphosis: Man Into Woman (Doc, 1990)
Language:
English
Format:
DCP
Show All