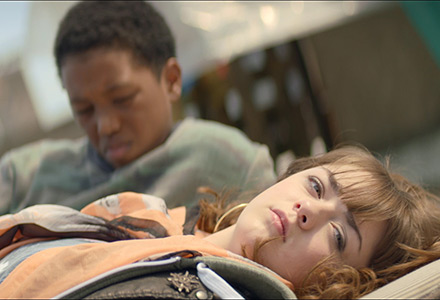 Calling Card
2014 | 90 minutes
These cinematic messages from around the world prove that the language of film is universal.
Sponsored by The Mac Store, Classical KING FM 98.1
Packaged Films
Shortly after achieving independence, Zambia seeks to become the first country to launch a woman into space.
During municipal elections, a small village wakes up to political graffiti. Teenage Maxime decides to claim this act to get the attention of the girl he loves.
A pint-sized elderly Latino Gran'pa leaves a series of humorous unanswered voice-mails for his grandson Davy.
Experience the Koweit Market in downtown Kinshasa.
Bruno roams the streets of Berlin with his head full of questions, looking for what's behind the many facades and surfaces, seeking the soul of the city, that little something that others might never notice.
While waiting to board his plane so that he can immigrate to America, Augusto Ramirez recalls the three biggest regrets in his life.
A troubled young boy finds his rooftop escape jeopardized by the girl he pines for.
Year:
2014
Running Time:
90 minutes