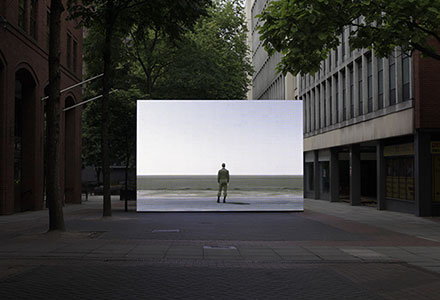 Catalyst: Art, Cinema & Code
60 minutes
This panel considers how contemporary artists are using code as a cinematic medium, from social media applications to interactive documentaries and immersive installations.
Examples of recent work by artists such as John Gerrard, Doug Aitken, James George, Harun Farocki and James Coupe will be previewed and discussed.
Panelists: Julia Fryett (Aktionsart), Rick Barazza (Microsoft), Joshua Noble (designer and programmer), James Coupe (UW DXARTS)


Organized in collaboration with Black Box www.siffblackbox.com.
Image: "Infinite Freedom Exercise (near Abadan, Iran)", by John Gerrard, 2013. Projected on an LED wall at the Manchester International Festival, the work portrays a contemporary Iranian landscape remade as a virtual world seen in real-time, 24-hours a day.