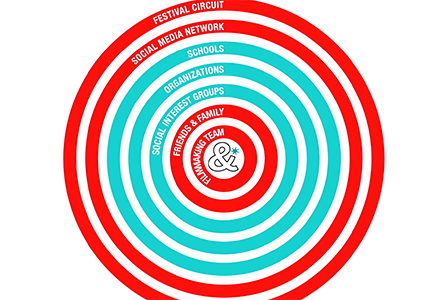 Crowdfunding to Build an Audience
90
This class for film-related projects presented by Emily Best (Seed&Spark) will provide the crowdfunding action plan most likely to create a lasting, flourishing, direct relationship with your audience.
The only proven path to true independence as an artist is a direct connection to your audience. Crowdfunding is becoming a fundamental piece of most financing plans for independent film. However, many filmmakers miss the opportunity to turn their film funding campaigns into audience-building opportunities that can last an entire career. At Seed&Spark, we're investing in the future of independence for independent film by offering a comprehensive Crowdfunding to Build Independence seminar.
The Course Will Cover
1. Finding Your Audience
2. Successful Messaging
3. Elements of A Great Plan
• Pitch Video
• Partners and Outreach
• Organization
4. Executing A Great Plan
• Day-to-Day Campaigning
• New Outreach Materials
• Pro-tips
5. After Campaign Audience Growth
6. Festivals & Distribution
About Seed&Spark
Seed&Spark is building a truly independent film community where filmmakers and audiences join forces to fund, promote and watch the best new independent films. Seed&Spark's film-specific crowdfunding tool - the "WishList" - allows supporters to buy or loan specific items to a production. Our fees are the lowest in the business, and our success rate is the highest (70%!). Every time an audience member supports the making of a film, they earn rewards points called "Sparks" which they can spend to watch films on the streaming platform. Supporting films gives audiences greater access to watch them later. Filmmakers who choose to stream their films on Seed&Spark keep 80% of the transactional revenue, and Seed&Spark takes no rights. It's your film! Build your audience and earn your money.
For more information go to www.seedandspark.com or follow us on Twitter @seedandspark. Seed&Spark is a selective crowdfunding platform. All crowdfunding projets submitted receive personalized feedback and tips to optimize the campaign. To submit a project, go to www.seedandspark.com/studio and click "Launch."