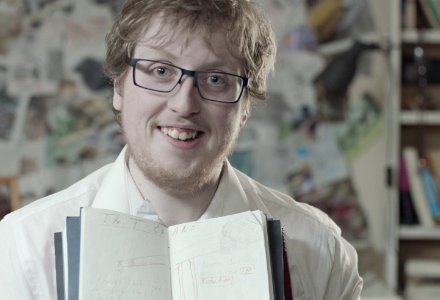 Dave's Wild Life
United Kingdom | 2013 | 8 minutes | Samuel de Ceccatty
Dave is a lonely and socially awkward retail assistant who leads a seemingly uneventful life. He dreams of having his own wildlife show, and transforms his otherwise mundane life into an adventure by imagining undiscovered urban creatures.
This film is playing as a part of...
The next generation of filmmakers have extraordinary talent and share their own unique voices. These international shorts from filmmakers 18 and under point the way to an exceptional cinematic tomorrow.
Director:
Samuel de Ceccatty
Country:
United Kingdom
Year:
2013
Running Time:
8 minutes