Short Films
Browse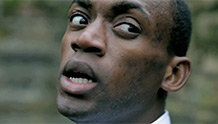 United Kingdom | 2013 | 3 minutes | William Oldroyd
A groom finds himself at a crossroads just moments before walking down the aisle.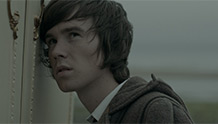 United Kingdom | 2013 | 11 minutes | Christopher Gore
A forbidden love story set in a brutish high school unfurls around a wardrobe that appears on a desolate beach.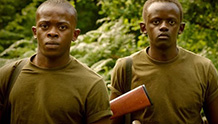 United Kingdom | 2013 | 13 minutes | Chiwetel Ejiofor
A postcolonial parable about the west's hunger for African mineral wealth, and about Congo's struggle to come to terms with its past created as part of the YV Shorts, inspired by productions at the Young Vic.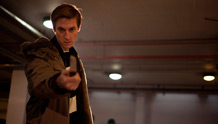 United Kingdom | 2013 | 10 minutes | James Moran
In a rom-com world, it's difficult to find love when you're a serial killer.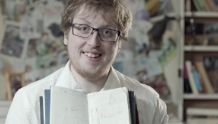 United Kingdom | 2013 | 8 minutes | Samuel de Ceccatty
Dave is a lonely and socially awkward retail assistant who leads a seemingly uneventful life. He dreams of having his own wildlife show, and transforms his otherwise mundane life into an adventure by imagining undiscovered urban creatures.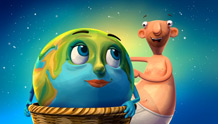 United Kingdom | 2014 | 5 minutes | Yifan Hu
Gaia, our planet Earth, met humankind years and years ago, and then problems ensued.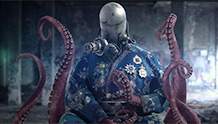 United Kingdom | 2013 | 4 minutes | Jon Yeo
Bound in an ancient celestial ballet, nine long dead Kings arise to claim a fallen Emperor.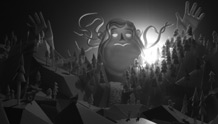 USA | 2013 | 6 minutes | Michael Please
Marilyn Myller seeks to create the perfect sculpture—It will be epic. It will be tear jerkingly profound. It will be perfect.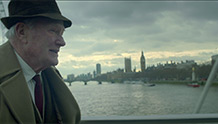 United Kingdom | 2014 | 14 minutes | Greg Ash
A lonely, disregarded old man seems invisible to the world around him. But when he journeys to the heart of London, being invisible proves to be his greatest weapon.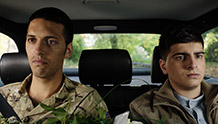 United Kingdom | 2013 | 15 minutes | Rachna Suri
Ali stands out - one of the few British Muslims in the Armed Forces. Returning home from Afghanistan unexpectedly, he faces renewed tensions from his family and community.