Short Films
Browse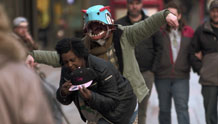 USA | 2014 | 5 minutes | Linas Phillips
Sleeping under a bridge is a man and his dinosaur mask.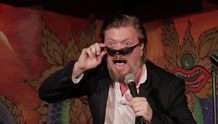 USA | 2013 | 9 minutes | Linas Phillips, Christian Anderson
The struggles of an amateur stand up comedian named Shawnsey. Things start to look up for him after he convinces his ex-girlfriend to come to one of his shows, until a heckler gets in the way of his romance. Shawnsey decides to take revenge.