Short Films
Browse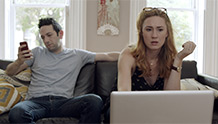 USA | 2013 | 21 minutes | Rachel Whitaker
Tech savvy and internet-dependent Avery reevaluates her online lifestyle and tendencies after her boyfriend proposes to her via a meme.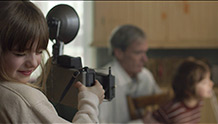 Canada (Québec) | 2013 | 10 minutes | Marie-Hélène Viens, Philippe Lupien
It's Bernard's birthday, but he is not happy about it. In a strange world where adults are selfish and indifferent, Bernard doesn't want to grow up if it means to become like them.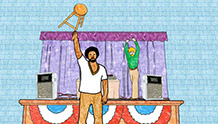 Canada (Québec) | 2013 | 12 minutes | Fraser Munden, Neil Rathbone
The true, previously untold story of a lone school teacher who fought off an entire motorcycle gang while chaperoning a middle school dance.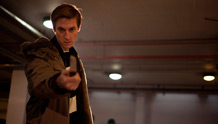 United Kingdom | 2013 | 10 minutes | James Moran
In a rom-com world, it's difficult to find love when you're a serial killer.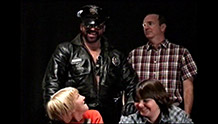 USA | 2014 | 1 minutes | Brumby Boylston
Greatest. Movie tie-in. Ever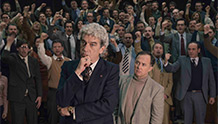 Spain | 2013 | 11 minutes | Borja Cobeaga
The manager of a company proposes a daring new plan for keeping his workers' morale high.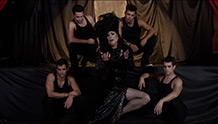 USA | 2013 | 25 minutes | Frank Meli
When a talent show is promoted at his high school, one awkward boy finds solace in an unlikely place that he can use to express his identity and participate in the event.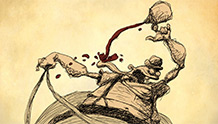 USA | 2013 | 4 minutes | Bill Plympton
The adaptation from a poem by Walt Curtis about a cowboy town that torments the local drunk.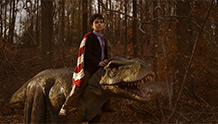 USA | 2013 | 10 minutes | Kevin McMullin
A boy finds something amazing in the forest and no one believes him. It will be a perfect exhibit to unveil at the science fair.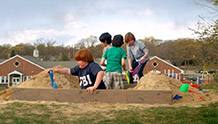 USA | 2013 | 20 minutes | Cody Blue Snider
2014 Golden Space Needle Award: Best Short Film
A dark comedy about a 4th grade class that pulls an innocent April Fool's prank on their teacher ... with disastrous results.