Short Films
Browse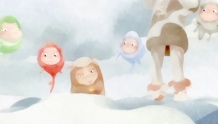 Iran | 2014 | 6 minutes | Hamid Karimian
A goat transforms the spooky sounds of the forest around him as they fade into a playful dream of a piper and a myriad of colorful goats.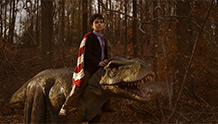 USA | 2013 | 10 minutes | Kevin McMullin
A boy finds something amazing in the forest and no one believes him. It will be a perfect exhibit to unveil at the science fair.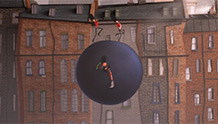 France | 2013 | 4 minutes | Pierrick Barbin, Rimelle Khayat, Loic Le Goff, Guillaume Lenoel, Garrick Rawlingson
A group of London Guards are headed for high-flying hijinks when an unexpected member joins their band.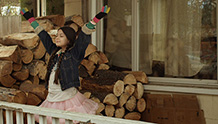 USA | 2013 | 13 minutes | Mischa Jakupcak
Mia is eight years old and wants to do just about anything but hang out at her dad's house trying to sell a car that doesn't run.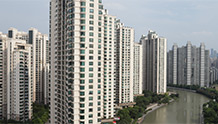 China | 2013 | 14 minutes | Danielle Schmidt
As high-rise developments threaten their building, the residents of the Shikumen area in Shanghai reflect upon their sense of closeness and community.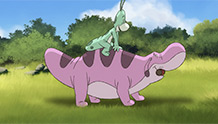 Denmark | 2013 | 9 minutes | Christian Kuntz
An alien creature lives on a tiny planet collecting garbage which falls from the intergalactic highway. But one day, something lands on his home that changes his life.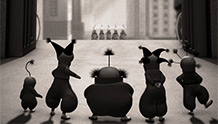 USA | 2013 | 12 minutes | William Joyce, Brandon Oldenburg
Friends 1, 2, 3, 4 and 5 live in a world where there is no alphabet - only numbers. One day, they decide they want something different and set out to create each letter of the alphabet with color, creativity...and jellybeans.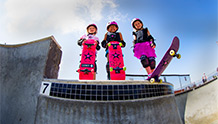 USA | 2013 | 9 minutes | Kristelle Laroche, Ben Mullinkosson
Pink tutus. Pink helmets. Pink skateboards. Skateboarding is not just for boys.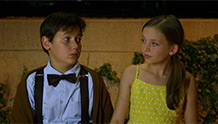 USA | 2013 | 3 minutes | Devon Avery
When is a kiss more than a kiss? ... When it's your first kiss.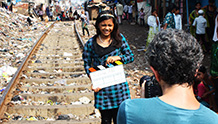 Spain | 2013 | 12 minutes | Manuel Fernández, Iosu López
From her home in the Bombay slums to the Oscar Red Carpet, meet Rubina Ali Qureshi again, five years after her appearance in Slumdog Millionaire.