Short Films
Browse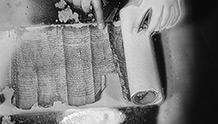 USA | 2013 | 10 minutes | Bill Morrison
Ancient archival films depict an unknowable future reflected through a dissolving historic document.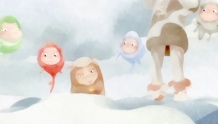 Iran | 2014 | 6 minutes | Hamid Karimian
A goat transforms the spooky sounds of the forest around him as they fade into a playful dream of a piper and a myriad of colorful goats.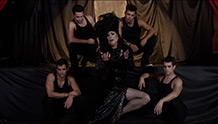 USA | 2013 | 25 minutes | Frank Meli
When a talent show is promoted at his high school, one awkward boy finds solace in an unlikely place that he can use to express his identity and participate in the event.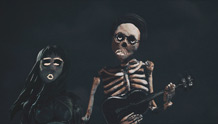 USA | 2014 | 3 minutes | Tim Hendrix
An experimental music video featuring the band Dresses as they perform in a mystical, miniature land full of skeletons.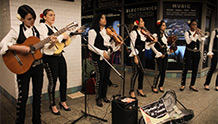 USA | 2013 | 4 minutes | Jenny Schweitzer
A group of women daringly challenge gender social norms as an all-female mariachi band.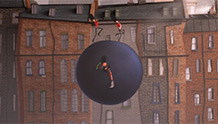 France | 2013 | 4 minutes | Pierrick Barbin, Rimelle Khayat, Loic Le Goff, Guillaume Lenoel, Garrick Rawlingson
A group of London Guards are headed for high-flying hijinks when an unexpected member joins their band.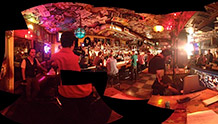 USA | 2013 | 8 minutes | Daniel Even
Everyone is in a band, every band that has ever existed still exists, and if it doesn't, don't worry, there will be a reunion show soon.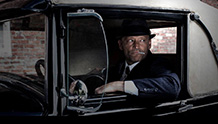 USA | 2013 | 5 minutes | Joon Chang
A private eye investigating the mysterious deaths of beautiful dancers finds more than he expects.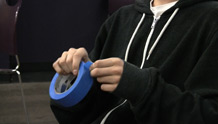 USA | 2014 | 1 minutes | Gus Meyer, Liam Barry
An experiment in rhythm.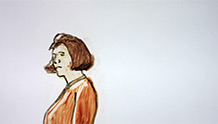 USA | 2014 | 3 minutes | Tess Martin
Based on an Italian folk song, a soldier returns home only to discover his lover has left him.