Short Films
Browse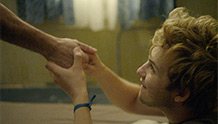 USA | 2013 | 13 minutes | Darwin Serink
An intimate portrait of two imprisoned Iranian men, remembering the world in which they met and fell in love.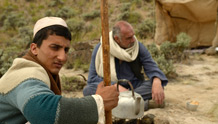 USA | 2013 | 18 minutes | Ian Ebright
A humble father and son in the Middle East struggle to cope with the effect of drones.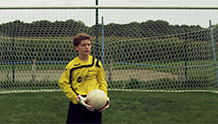 France | 2013 | 20 minutes | Benoit Martin
During municipal elections, a small village wakes up to political graffiti. Teenage Maxime decides to claim this act to get the attention of the girl he loves.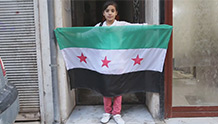 USA | 2013 | 15 minutes | Matthew VanDyke
The story of the Syrian revolution as told through the experiences of two ordinary young Syrians as they fight an oppressive regime for the freedom of their people.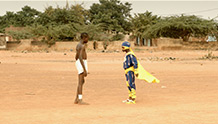 Burkina Faso | 2013 | 30 minutes | Cedric Ido
2014 Short Live Action: Grand Jury Prize
Eight-year-old Manu loves comics and dreams of becoming a superhero, to be a driving force for change just like President Thomas Sankara.