Short Films
Browse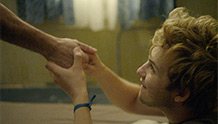 USA | 2013 | 13 minutes | Darwin Serink
An intimate portrait of two imprisoned Iranian men, remembering the world in which they met and fell in love.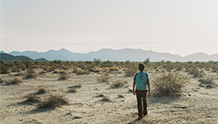 Mexico | 2013 | 12 minutes | Josh Soskin
A young boy experiences a jolt of violent reality during his first drug smuggle across the "Devil's Highway" desert stretch between Arizona and Mexico.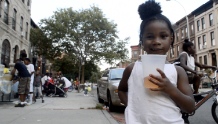 USA | 2014 | 11 minutes | Khidr Joseph
Experience the effects of gentrification on Bedford-Stuyvesant through the eyes of its community.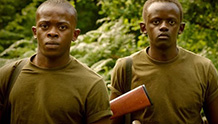 United Kingdom | 2013 | 13 minutes | Chiwetel Ejiofor
A postcolonial parable about the west's hunger for African mineral wealth, and about Congo's struggle to come to terms with its past created as part of the YV Shorts, inspired by productions at the Young Vic.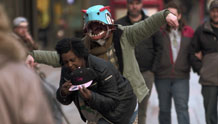 USA | 2014 | 5 minutes | Linas Phillips
Sleeping under a bridge is a man and his dinosaur mask.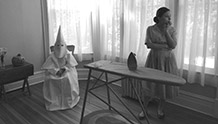 USA | 2014 | 19 minutes | Dan Ireland
Set in the world of racial tensions of 1963, Hate From A Distance tells the story of a young Southern boy, Danny Baker, who is caught in the middle of his father's hatred of an African American family who have dwelt on the peanut farm they've owned for the last one hundred years.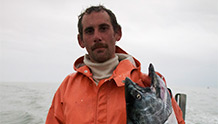 USA | 2014 | 18 minutes | Elijah Lawson
An intimate and charming portrait of fishermen in Bristol Bay and the commercial salmon industry.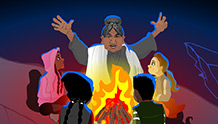 USA | 2014 | 4 minutes | Adrian Baker
In a world increasingly short on real answers, where short term fixes are preferred over long term solutions and greed is championed over compassion, it's time we looked to Native wisdom to lead the way. It is time for some Injunuity.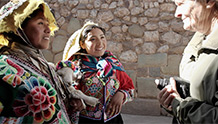 Peru | 2013 | 13 minutes | Alvaro Sarmiento
Maribel and Carmencita, two indigenous girls who work in Cuzco Central Square taking pictures with the tourists in exchange for tips, frame this stirring tale.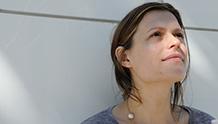 USA | 2013 | 14 minutes | Lucy Walker
A stunningly courageous young woman takes the boldest step imaginable, supported by her mother and loving friends.