Short Films
Browse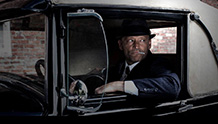 USA | 2013 | 5 minutes | Joon Chang
A private eye investigating the mysterious deaths of beautiful dancers finds more than he expects.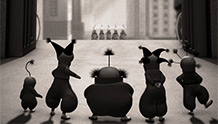 USA | 2013 | 12 minutes | William Joyce, Brandon Oldenburg
Friends 1, 2, 3, 4 and 5 live in a world where there is no alphabet - only numbers. One day, they decide they want something different and set out to create each letter of the alphabet with color, creativity...and jellybeans.