Short Films
Filtering by Genre: 3D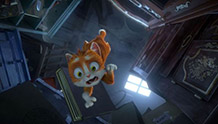 France | 2013 | 82 minutes | Ben Stassen, Jérémie Degruson
In this rollicking 3D adventure, Thunder is an abandoned young cat seeking shelter from a storm. He finds it in the strangest imaginable place: the house of a magician, with his pets and robot creations.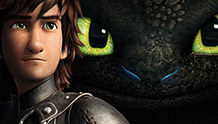 USA | 2014 | 105 minutes | Dean DeBlois
Festival screenings have passed. Playing at SIFF Cinema starting June 12. Click here for more.
Five years after the events that brought awkward Viking teen Hiccup and injured dragon Toothless together, the two inseparable friends must fight for the peace and safety of their land when they encounter the mysterious Dragon Rider and a new army of dragons.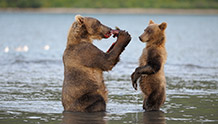 France | 2014 | 90 minutes | Guillaume Vincent
Brown bears share the screen with the breathtaking vistas of the Kamchatka Peninsula in Guillaume Vincent's exceptional new documentary.