Short Films
Browse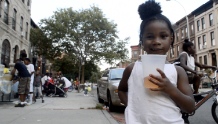 USA | 2014 | 11 minutes | Khidr Joseph
Experience the effects of gentrification on Bedford-Stuyvesant through the eyes of its community.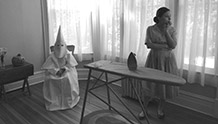 USA | 2014 | 19 minutes | Dan Ireland
Set in the world of racial tensions of 1963, Hate From A Distance tells the story of a young Southern boy, Danny Baker, who is caught in the middle of his father's hatred of an African American family who have dwelt on the peanut farm they've owned for the last one hundred years.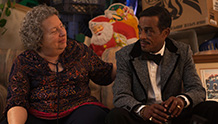 USA | 2014 | 19 minutes | Todd Rohal
A Sammy Davis Jr. impersonator, hired to visit a loyal Rat Pack fan, finds himself performing the last rites at the boy's bedside.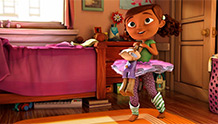 USA | 2013 | 5 minutes | Jason Marino, Craig Kitzmann
A music box unlocks a little girl's passion for dance no matter the odds.