Short Films
Browse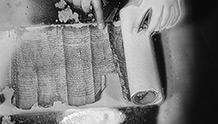 USA | 2013 | 10 minutes | Bill Morrison
Ancient archival films depict an unknowable future reflected through a dissolving historic document.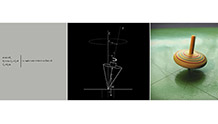 France | 2013 | 2 minutes | Yann Pineill, Nicolas Lefaucheux
Fabulous split screen portrait of everyday events and the mathematics behind it.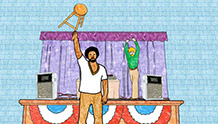 Canada (Québec) | 2013 | 12 minutes | Fraser Munden, Neil Rathbone
The true, previously untold story of a lone school teacher who fought off an entire motorcycle gang while chaperoning a middle school dance.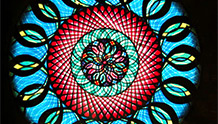 USA | 2013 | 10 minutes | Eve Heller
A vision of heavenly bodies culled from old features and educational movies.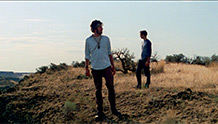 USA | 2014 | 7 minutes | Erin O. Kay
Two travelers search the world for their missing friend, then invoke strange and powerful magic to bring her back to life.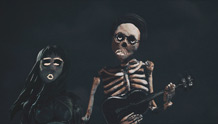 USA | 2014 | 3 minutes | Tim Hendrix
An experimental music video featuring the band Dresses as they perform in a mystical, miniature land full of skeletons.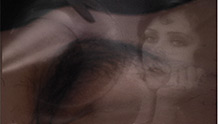 USA | 2013 | 4 minutes | Abigail Child
Inspired by a event where Man Ray and Marcel Duchamp made a film of a baroness shaving her pubic hair.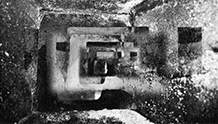 Austria | 2013 | 9 minutes | Siegfried A. Fruhauf
Interior and exterior spaces blur in a frenzied staccato of layered digital imagery, assembled from 36 individual frames.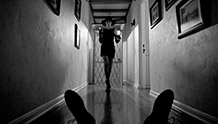 USA | 2013 | 5 minutes | Matt Steinauer
A hard-boiled tale following Gumshoe, a private eye hot on the trail of his missing partner. In this world of femme fatales and hired goons, the truth lies beneath.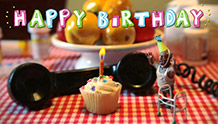 USA | 2013 | 4 minutes | William D. Caballero
A pint-sized elderly Latino Gran'pa leaves a series of humorous unanswered voice-mails for his grandson Davy.