Short Films
Filtering by Genre: Native American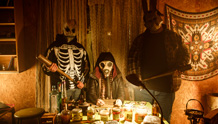 Canada (Québec) | 2013 | 85 minutes | Jeff Barnaby
Aila, a teenage resident of Canada's Red Crow reservation circa 1976, must exact revenge against a venomous Indian Agent dead set on tormenting her just-out-of-prison father and ruining her family-spun drug-running business.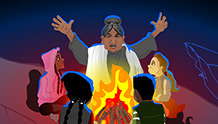 2013 | 68 minutes
The SuperFly Filmmaking Experience brings 50 youth from across the country to Seattle for a crash course in documentary filmmaking at the Suquamish Tribal Community. The doc films will world premiere with five other Native American-made short films at this special event.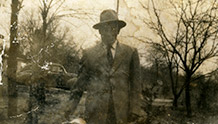 USA | 2014 | 93 minutes | Sterlin Harjo
Filmmaker Sterlin Harjo investigates the 1962 disappearance of his grandfather, a native of Oklahoma's Seminole Nation, by deconstructing the multinational origins of the ancient Seminole and Muscogee hymns sung by the rescue party.